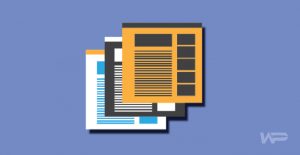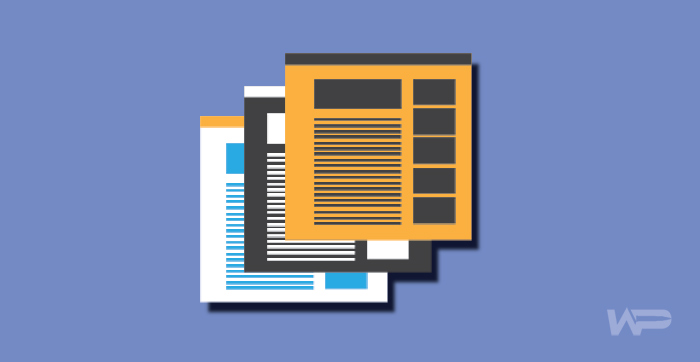 Last Updated on by Vairo Kremanis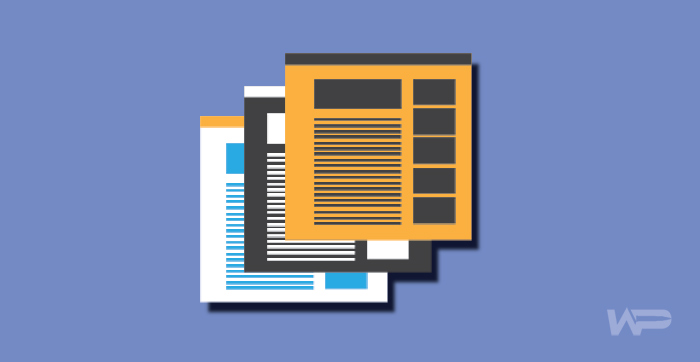 Construction is the industry that shapes the space we live in. Ensuring that this space is modern, stylish and convenient is its main task. Web design is similar to construction as it builds up the digital space on the web the way it's also modern, stylish (UI) and convenient (UX). Today, we bring you 15+ latest construction and services WordPress themes to help you build a stellar web presence with one of them.
What to Look Up in a Construction WordPress Theme
If you want to get the most out of a building company template, you should go for one that includes a number of vital features. Let's see what they are:
First of all, you should check whether the theme you go for is responsive or not. Adapting to mobile view-port is a must nowadays, as Google penalizes the websites that fail to do this.
Secondly, the construction theme that you go for, should present your services with flying colors. With it, your web presence should become your point of reference that drives more clients in.
Thirdly, the theme you choose should provide for a new-gen user experience (UX). Modern websites are convenient and feature-rich. No doubt, you should hop on the bandwagon.
Next, with the template, you choose your user interface (UI). No doubt, you can later adjust the way your template looks. However, the more pleased with the template's out-of-the-box UI you are the quicker you'll finalize your project.
Finally, you should estimate how simple it is to customize the template that you go for. If there's some WYSIWYG editor included to help you customize the theme with drag-and-drop, you're good to go.
Why WordPress?
In addition to this, go for WordPress, as it's ideal for establishing a construction business web presence. It brings you all the functionality for creating a website of your dreams, without getting too complex and making you work with the code. With the recent release of WordPress 4.9 'Tipton', it got even more functionality to it, allowing you to share 'preview' links with your colleagues, schedule the time when certain customizations go live and better secure your progress.
Boosting your construction enterprise with a great website design is probably one of the best ways to kick-start your year 2018 with success. So, take a chance to get hold of one of the 15 Wordpress themes for construction companies and make it to the top in 2018!
Grafique: Top-notch Architecture Bureau WordPress Theme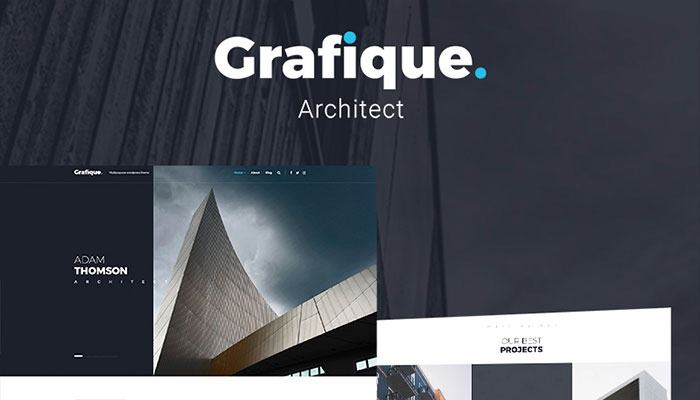 Grafique was crafted with the goal of making your website new-gen and breathtaking in mind. The theme embraces a number of unconventional UI solutions, namely asymmetrical layouts, overlapping imagery, a mix of creative typography and more. In addition to this, Grafique makes the journey of your website guests even more enticing by introducing a number of animated elements, such as counters, preloaders, borderless galleries and much more. To let you get your site running as simple as ABC, this template comes with a rich inventory of pre-made pages that are custom-tailored to meet the needs of a construction agency.
What's more, this theme is equipped with Elementor builder, which makes customizing the theme to match your professional goals simple. Pixel-perfect stock imagery and UX-centered Jet Elements pack are also shipped with the theme as a nice bonus.
Manufactory: Minimalist Industrial WordPress Template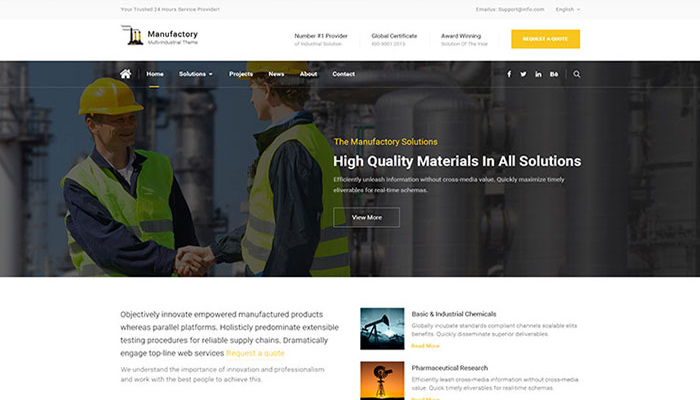 Manufactory is a classic template that lets your business present its services in the best light. The theme's storytelling homepage lets you include all the trust signals needed to make people opt for you over your competitors. What's more, the theme is fully optimized from the SEO perspective and meets the requirements and guidelines of all major search engines, such as Google, Yahoo and Bing. Having a sound basis of valid coding, Manufactory provides for your best possible position in search engine search results.
Manufactory theme also has its powerful customization tool, Visual Composer that lets you experiment with various static and dynamic elements of your website on the fly. Moreover, Manufactory template brings you WordPress Multilingual Plugin. With it, you can add as many languages to your website as needed and place a language switcher in website header and/or footer.
EasyJet: Multifunctional Responsive WordPress Website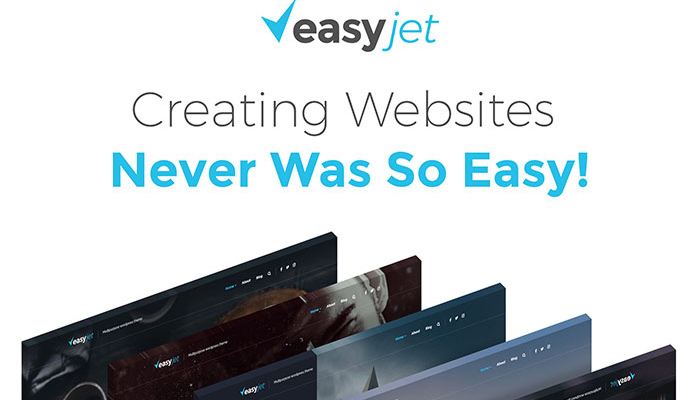 EasyJet is a multifunctional template that lets you power a website of literally any kind with it. Among its 9+ homepages, you'll find the one, developed specifically for construction agencies. What's more, another skin is crafted for architecture agencies. So, with EasyJet, you get not just one niche-related template, but two of them, which is great.
What's more, EasyJet is not all about design. The template is UX-centered, turning your website into a true pleasure to browse. EasyJet brings you different header and footer styles to let you find the one that fits you vision best. Moreover, you can build streamlined website navigation, go for a footer menu and add different types of content to your website thanks to Elementor editor and JetElements package.
Furnicorn: Interior Design WordPress Theme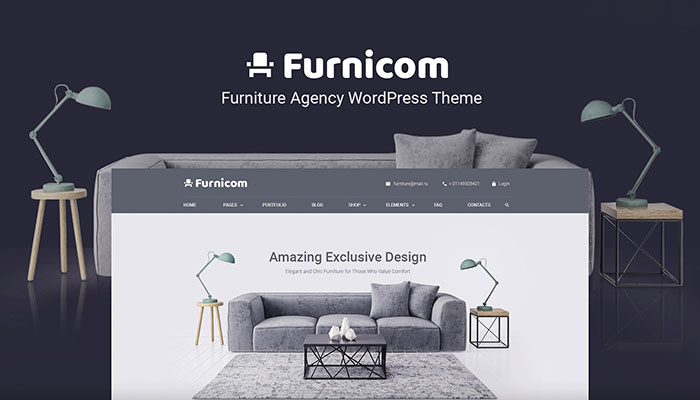 Furnicorn is an amazing interior design template with an exclusive greyscale design that looks not only modern, but even avant-garde. Being usability centered, the template lets you choose among a number of pre-built pages and use custom post types to diversify content presentation on the pages of your website. In addition to this, this cross-browser compatible theme displays 100% identically in such modern browsers as FireFox, Safari, Chrome, Edge, IE9, IE10, IE11.
Moreover, carefully built with Elementor, this template employs mobile-first paradigm, which makes your website a perfect piece for smaller screens. Elementor also makes customizing the pages of your website simple with its incredible drag-n-drop functionality.
Plumbing: Gorgeous Home Services WordPress Template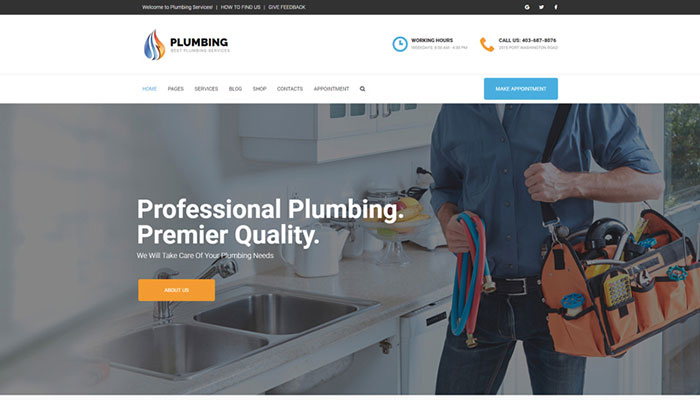 The next highly professional template that excites with its ultra-clean design and usability is Plumbex. The template is developed to let you promote plumbing services, but you can adapt it to fit the needs of any home services website. The template brings you a number of ready-made content blocks that you can neatly fit into modern Bootstrap 3 grids. In addition to this, this template brings you the choice between its three major versions: light, dark and boxed.
What's more, you can settle down with one of the predefined color schemes that best fits your needs and corporate identity. All in all, with Plumbex you'll strike high discoverability and conversion rate, no matter what kind of a home services website you power.
Buildex: Multipage Architecture WordPress Theme
The creators of Buildex invite you to enjoy a new leading template for design and architecture spheres. The theme includes a number of iconic pages and design elements for all occasions. Within it, you'll find 5 home pages to let you choose the website styling you prefer. The homepage variations are dubbed Chic, Luxurious, Panoramic and Urban. What's more Buildex is fully-loaded with functionality, including plugins that beautify the display of gallery, pop-ups, services list, blog, etc. In addition to this, Elementor and Jet Elements pack also come handy to bring you more customization options within your template's backoffice.
Repifix: Revolutionary Interior Renovation WordPress Template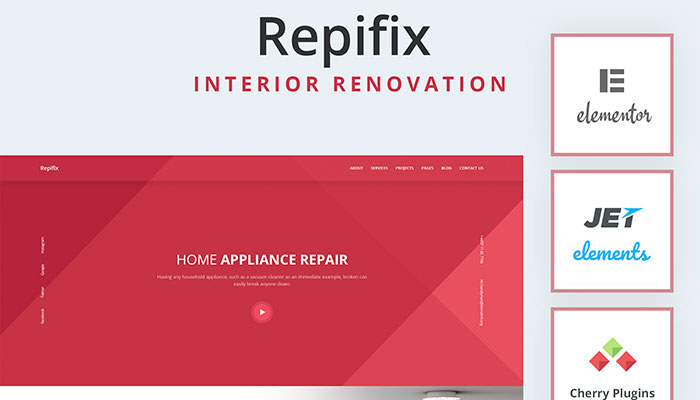 Repifix is a modish template that presents your interior design and renovation services as one of the best in the market. It harbors a visual Elementor editor to let you customize the appearance and functional features of your website in a snap.
What's more, its clean layouts mix and match the ultra-clean white blocks with the juicy and colorful ones. Needless to say, the template is fully armored with all the needed documentation to customize your project to the fullest extent. Customer support is also provided for a lifetime to ensure you never get lost on your way to a stellar web presence.
Voltix: Luminous Electrical Services WordPress Theme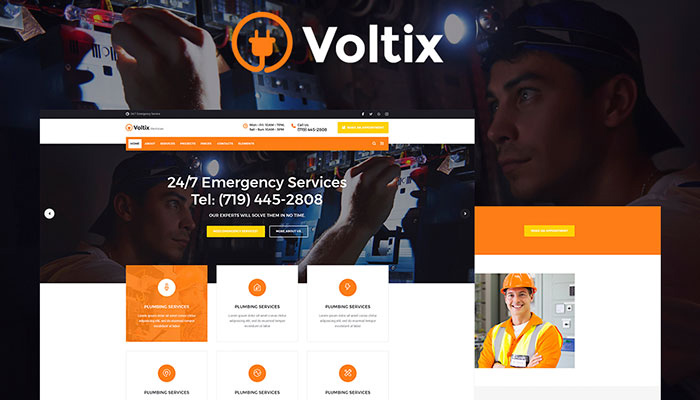 It's hard to imagine an impressive web presence of an electrical company, built without a one-of-a-kind template, such as Voltix. The UX that this theme creates makes surfing your website an irresistible treat for all of those who need some electric work done. What's more, the template includes a Style Switcher to let you revamp you web presence in a couple of clicks whenever you feel like doing this. Needless to say, this crafted-with-care template is fully responsive and adjusts to different viewports on the fly thanks to Bootstrap grid it's based on.
Moreover, Voltix theme is cross-browser compatible. It doesn't matter, whether your clients prefer Google Chrome, Mozilla or Safari, your website is bound to display right the same way and bring users a consistent browsing experience.
StyleRoom: Elegant Renovation & Remodeling WordPress Theme
Are you in search for a modern template that's makes browsing your site an unforgettable experience? StyleRoom's minimalist design just breathes with perfection and pleases user's eyes with simplistic icons and readable fonts. With this theme, you get a great chance to brighten up your services by the means of feature-rich Elementor builder, an enormous pack of robust Cherry Plugins, and 15 premium topical images that suit its appearance at their best.
Moreover, this template gives you freedom in terms of font choice as it integrates 600+ Google Fonts to let you choose the font that works best for you and matches your corporate identity. Keep in mind, that whenever you'll be facing any issues customizing the theme, the friendly technical support squad is there round-the-clock to help you out.
Hive: Creative Architecture Responsive WordPress Design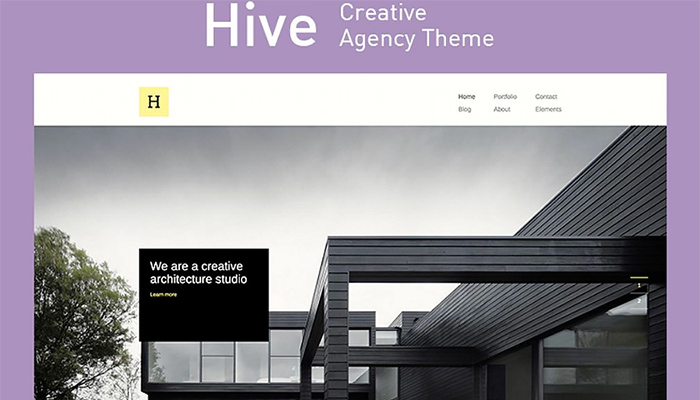 Hive is the template that makes falling in love with your creative endeavors irresistible. The theme has a nifty lollipop design, which falls in line with the latest web design trends out there. To make your website truly out-of-the-ordinary, Hive brings you a great number of portfolio styles to showcase your groundbreaking projects at their best.
Other theme's highlights include the nifty thumbnails that take triangular, hexagonal, rectangular and circular shapes thanks to shape masks. What's more, the theme brings you three basic ready-made project pages, as well as 50+ custom blocks to let you build another project page that 100% incarnates your professional vision.
Architera: Remarkable Architecture Bureau WordPress Template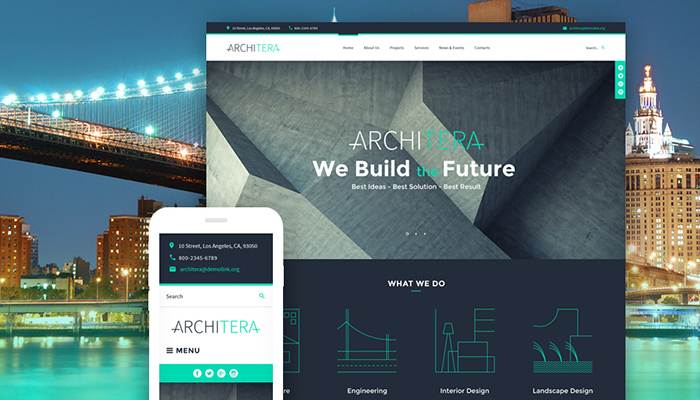 Architera theme is outstanding for a number of reasons. Its balanced design has a futurist feel to it with Parallax imagery and handcrafted one-of-a-kind icons. Making its best out of the ultimate collection of Cherry Plugins that this template includes, you can devise unforgettable galleries, project pages, team presentations and other custom pages.
The themes foremost customization tool is known under the name of Power Builder. The Builder comes with a preset library that has ready-made elements for your use and lets you store your favorite creations there for future. Live Customizer also comes along, bringing you an extended theme options panel and showing you the customization results in live mode.
Bayden: Architecture & Construction Company WordPress Theme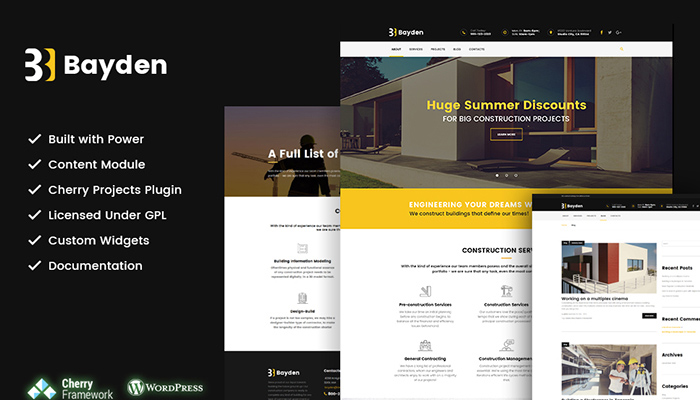 Bayden is the theme that you can definitely rely on. With it, you'll see your conversion rate growing and your business making it to the top. The high-contrast theme's design energizes user's interaction with your company and ensures users don't miss the point to convert into your loyal customers.
To turn the template customization process into an extremely comfortable one, theme's designers supplied Bayden with Power Builder. This is a builder with supreme functionality that lets you combine ready-made customizable blocks with simple drag-n-drop. What's more, with Bayden, you get hold of a plethora of custom widgets that are bound to take your website's UI up a notch.
Contractor: Classy Building Agency WordPress Theme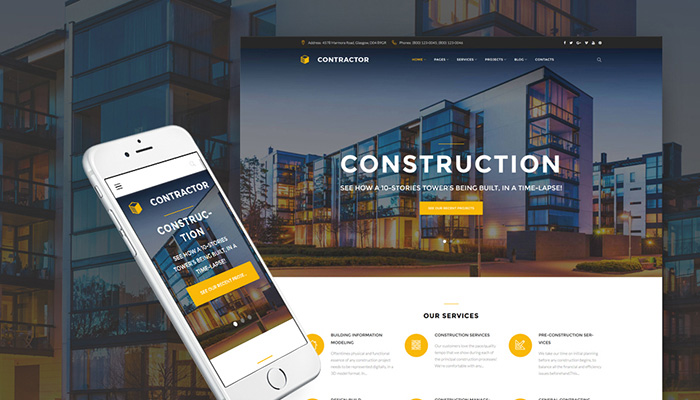 Contractor serves for you classy building agency web presence with flying colors. This theme brings you all the needed building blocks to finalize your project within a short period of time and drive hordes of clients in. The theme's juicy CTA buttons are placed the way they receive the desired attention and drive conversions. The theme's header includes not only the store logo and top navigation bar but also the user menu, search button and your contact details to get in touch with you whenever needed.
The template supports multiple custom post types and formats, including aside, gallery, link, video, audio, quote, image, etc. What's more, the theme lets you make use of handy 25+ content modules that let you add complex UI elements in a couple of clicks.
Interra: Modish Interior Design WordPress Site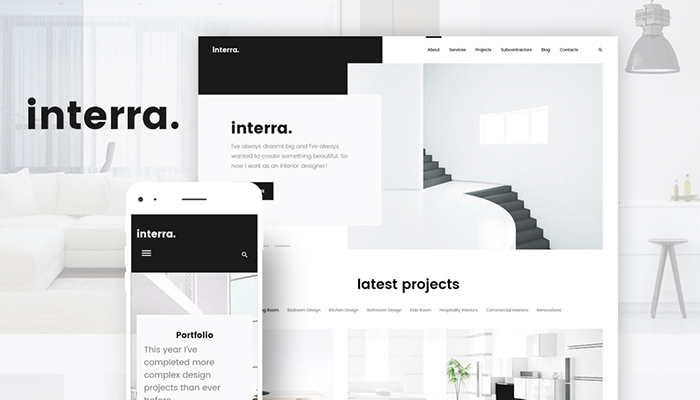 Believe us or not, Interra is the epitome of digital style with its monochromatic color palette and hi-res topical imagery. Thanks to wondrous TM Gallery plugin you get a chance to win the hearts of your clients by displaying your best projects the way they deserve. What's more, this theme is served with a large set of widgets on board. You'll find such widgets as post categories, tag cloud, navigation, search, etc. Widget setup requires no experience and coding skills.
Upbuild: Strikingly Clean Architecture WordPress Design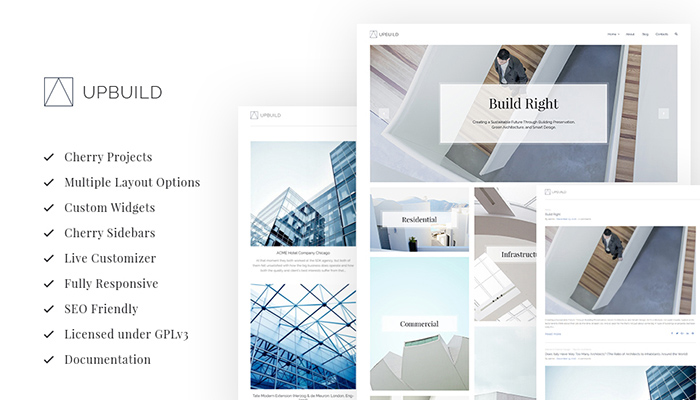 The design of Upbuilt template is extremely clean and spacious. The theme questions the conventional grid system and brings you a number of remarkable layouts that make your website different from the others. Customizing this responsive theme is simple thanks to Live Customizer that displays all the changes you make in lifetime mode and saves you from constantly reloading the page. In addition to this, the template is SEO-optimized to empower you to rock the first page of search engine search results.
Moreover, plugins, such as Cherry Projects and Cherry Sidebar, are included to the template package to skyrocket the visual appeal of you website to the highest degree possible.
Builderry: Trustworthy Construction WordPress Template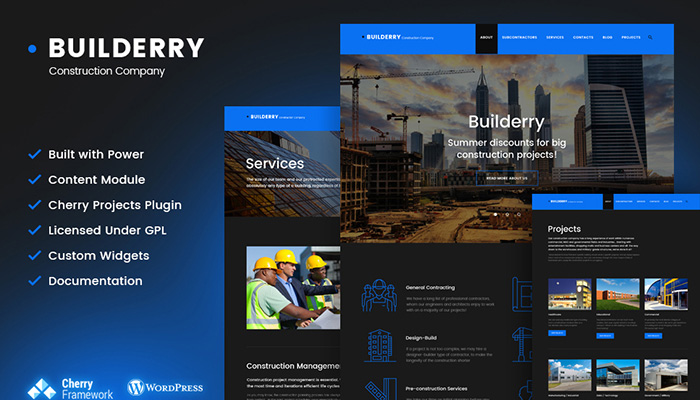 This template has robust and flexible structure, powered by CherryFramework5. You'll be stunned by template's rich functionality that makes your website extremely user-friendly. The set of plugins that come with the template includes such effective solutions as Cherry Services, Cherry Team Members, TM Gallery, Power Builder and Live Customizer. Simply stunning, isn't it? To excite you even more, this theme comes with a set of hand-drawn icons that draw additional attention to the types of services you provide. Moreover, the theme is well-documented to ensure you have a handy step-by-step guidance, whenever you need it.
We hope you're already impatient to launch your construction website with one of the 15+ best construction services WordPress themes. Keep in mind that it's impossible to get stuck on your way to a perfect website with these themes, as the friendly support team of Technical Support is always within one-click reach.
If you're after extending the functional frontiers of your website even further, you may find the free e-book below useful. By reading it, you'll learn about a bunch of must-have WordPress plugins that give your website a size-able boost in a matter of minutes after their installation. Click the banner to get hold of your free copy!
Got a new theme? Great! Now make sure you run your site on the fastest WordPress hosting. See our guide here.
Source: https://wpwarfare.com/best-construction-services-wordpress-themes/
---
---
You might also like this video