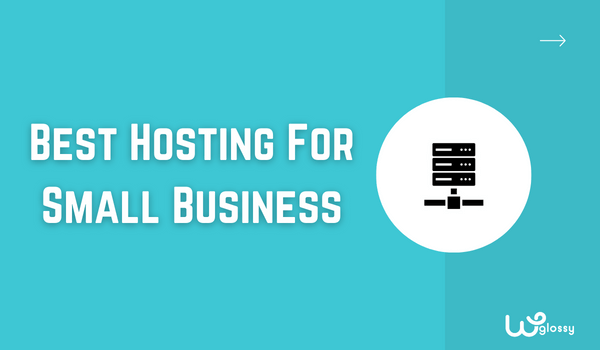 Do you know how crucial it is to build an online presence for your business today? If so, you need the best web hosting solution to host your website online. But choosing the right hosting solution for your small business is tedious because of so many available options, and it can take time to determine the best fit for your need.
Do you want to spend much time researching and comparing different hosting providers? Here I can help you select the best hosting for small business because of my skill, job, and expertise. Just go through the list and make an informed decision quickly without wasting time. Before that, let me tell you some valid reasons for getting a reliable hosting!
Importance of getting a reliable hosting
It would help to have reliable hosting for a better user experience and business operation. Here are some reasons listed why it is crucial to have reliable hosting:
Uptime: Your website must be live without getting down so visitors can access it without hassle.
Security: There are many cyber and malware attacks, so strong security measures are needed to protect from all.
Support: You might need to be more tech-savvy or have a big tech team to cater to any problem, so a 24/7 support system is needed.
Speed: Your website should load quickly to offer a great user experience; otherwise, it will negatively impact visitors.
Scalability: As your business grows, a hosting provider must help you scale your business without creating problems.
Best web hosting for small business: An Overview
If you need more time and finalize this research quickly, I am making your task easier. I have been in the blogosphere for the last 13 years, and as per my experience recommending you the best hostings for small businesses in 2023.
How to Choose the Best Hosting for Your Small Business
Different types of business people do, and their requirements will also vary. So, Before choosing the best hosting for your business, consider some essential factors mentioned below. Let's go through each one in detail.
1. Assess your need
As discussed earlier, every business has different needs, like the amount of traffic your website will receive, the database, and the type of application or software you want to run.
All these parameters will lead to the usage of bandwidth, storage, processing power, etc., that you need from your hosting provider. So, it's essential to know your business and site needs.
2. Compare the features of different providers
Once you assess your needs, it's time to compare the features of different hosting providers. A few features you must look at are: the ability to scale your business if needed, the amount of storage, bandwidth, type of server, regular backup, high security, and support.
3. Read Reviews and compare prices
You can read reviews from top websites like g2.com or capterra.com to know the satisfaction of other customers already using it. Apart from features, you can compare the prices to get the best value for your money.
But make sure that the cheapest options may not always be the best in terms of service for your business to operate smoothly.
4. User-friendly control panel
You will be controlling your site through the control panel only. So, ensure it is user-friendly and easy to manage your files, updates, and modifications.
5. Customer Support
I must add customer support in the features section above. Still, it is so important that I want to highlight it through a different heading.
Good support is crucial, especially if you are not tech-savvy or have any prior experience managing websites. 24/7 support through live chat would be the best option, as it will resolve your issue in real-time.
Considering these factors, you can choose the best hosting for small businesses.
Top 7 Web Hosting for Small Businesses 2023
After reviewing more than 30 web hosting providers, I picked only 7 out of them to make your work easier. Just look at the best hosting for small businesses and choose the correct hosting for your business.
1. Cloudways ($30 discount)
Overview
Cloudways is an excellent option for small businesses with a managed hosting solution that is easy to use, cost-effective, and reliable support. You should know about its latest feature SafeUpdates.
It is an award-winning hosting provider company, and I use this hosting on my sites. The best thing about this is the customer support and blazing speed. Due to this reason, the ranking of sites in Google SERP also improved.
If you are non-techy, it's easy to set up your business online using Cloudways. Just install WordPress, and you are good to go. I recommend going with Cloudways, as you will get value for your money.
Features
Achievements
Best web hosting for startup
Rated #1 SMB hosting provider on G2 and Trustpilot
2. Templ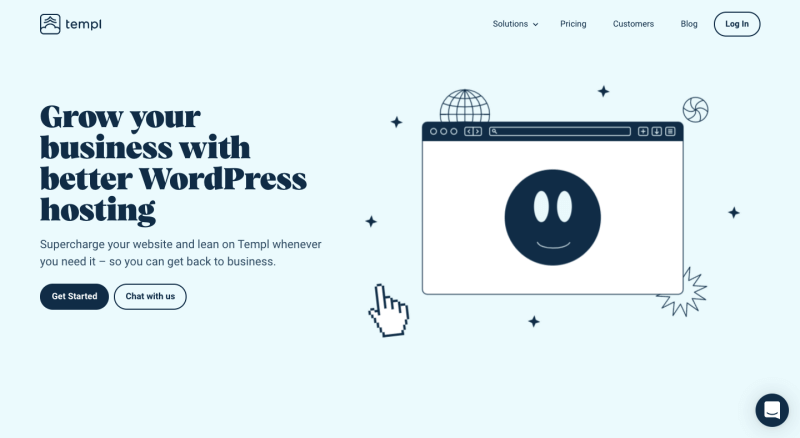 Overview
Templ is a fully managed WordPress hosting provider to take your business online. It is the only hosting that uses Google CDN and Google cloud hosting.
With impressive performance, tech support, and fast, optimized speed of your website at an affordable price, Templ should be the second most priority on your list.
Suppose you are looking for the best web hosting for small business eCommerce. Templ is the utmost priority, as you can easily host woo commerce websites.
Features:
Free website migration
More than 20 data centers globally available
Automatic daily backups
Scaling and downgrading are both possible as per your business need
Super responsive customer support with 24/7 availability
Free ten days free trial without credit card details
Achievements:
5.0 of 5 rating on Google and official Google Cloud partner
Best web hosting for Woo-commerce stores
3. GreenGeeks
Overview:
GreenGeeks is a web hosting company that provides a hosting solution for businesses. Founded in the year 2008, that promotes Green energy web hosting with maximum use and no waste of resources.
GreenGeeks offers various hosting solutions to businesses, including shared hosting, VPS hosting, and dedicated hosting.
Being environmentally conscious, I like GreenGeeks because of its mission to provide businesses with eco-friendly, reliable, and sustainable hosting solutions. Apart from that, you can avail of a 30-day money-back guarantee.
Features:
Free domain for a year
99.99% uptime with TTFB is below 500ms
Free site migration
30 days money back guarantee
24/7 customer support
Achievements:
55,000+ customers worldwide
Award-winning eco-friendly hosting with "Green host of the year" award 2020
4. A2 Hosting (small business web hosting)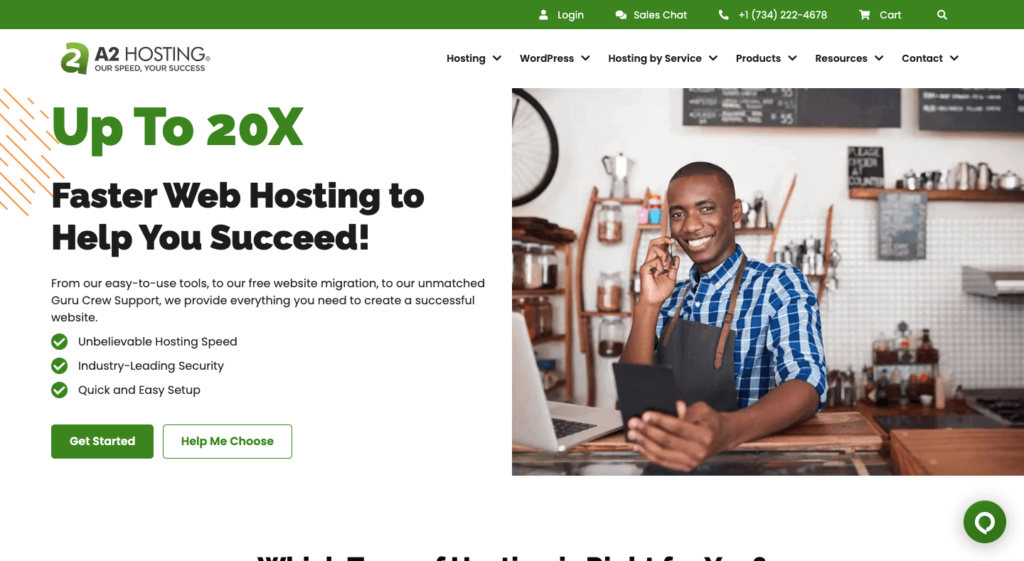 Overview:
A2 hosting is the best web hosting for small business as it provides blazing speed and 99.9% uptime. If you already have sites and want to migrate to another host, A2 hosting should be your priority.
I rated this hosting 10/10 for its performance, speed, support, and vast range of business hosting solutions.
If you want to grow your business on a budget, A2 hosting should be your top priority, as it is the best web hosting for small businesses.
Features:
Upto 20x fast speed
Free site migration as per plan
Money back guarantee
Flexible and scalable hosting plans
Wide range of tools and applications
Achievements:
WordPress.org recommend A2 hosting for its fast and reliable hosting service
A2 Hosting has been certified by CNET
5. InMotion
Overview
InMotion web hosting company provides various hosting solutions for individuals, small businesses, and enterprises. Some of the services include managed WordPress, VPS, and dedicated hosting.
What I like most about InMotion is its 90-day money-back guarantee, so you can try their services risk-free. If you want a reliable and user-friendly web hosting solution, then InMotion is the best option.
Features:
High page speed as it uses SSD storage and advanced caching technology
Free migration service
90 days money back guarantee with discount offers
Advanced security option with daily backups
WordPress-optimized hosting solution
Achievements:
Best small business web hosting services awarded by Digital.com
InMotion Hosting is accredited by the Better Business Bureau (BBB) for its services
6. Hostinger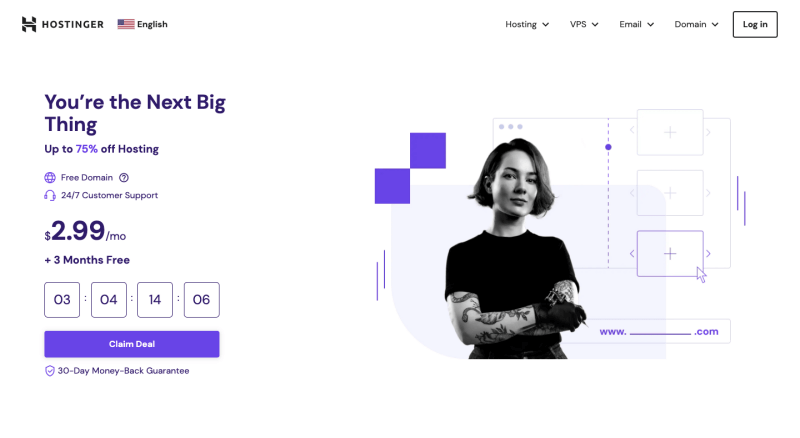 Overview
Suppose you are tight on budget and looking for affordable web hosting for your small business. In that case, Hostinger is the best option to go ahead.
It's the cheapest web hosting option available. Still, it offers a range of plans at very competitive prices, making it accessible for people on a budget to start a blog.
Apart from the pricing, I like their user-friendly control panel that makes it simple for beginners to get started. 99.9% uptime and 24/7 excellent customer are the other two features someone can't ignore.
Features:
Up to 100 email accounts in your domain
Free domain and SSL certificate
30 days money back guarantee
Migration for free ads with ease
Automated backups and website builder
Achievements:
The Best Budget Web Hosting Award by HostingAdvice in 2021
Hostinger serves over 29 million users in more than 178 countries
7. ChemiCloud
Overview
ChemiCloud has been a cloud-based hosting provider since 2016. If you are looking for an excellent cloud hosting solution for your small business, then Chemicloud is an ideal option.
They claim to provide customers the best hosting service; if anyone is not, they can ask for their money back within 45 days. This confidence amazed me in choosing ChemiCloud for you.
Features:
Same-day website migration
Free domain for a lifetime
Instant live chat response
Free SSL certificate and backups
Offer a customizable control panel
Achievements:
Rated Excellent on Trustpilot
98%customer are satisfied with ChemiCloud
FAQs
1. Which web hosting is best for a small business owner to host their website?
→The best web hosting for a small business owner largely depends on their specific needs and budget. But Cloudways is the best web hosting for small business as it is reliable and scalable.
2. What are the important features that small business should look for?
→ There are some important features that small business should look for, like: Ease to use, money-back guarantee, scalable, secure, and, most importantly, excellent customer support.
3. What is the minimum cost to host a website for a small business?
→ Although it will depend upon the type of hosting, needs, traffic, features needed, and customer support. Shared hosting will vary from $5 to $10/mo, and VPS/dedicated server will vary from $30 to $100/mo.
4. Is there any cheapest way to get hosting for small business?
→ Yes, a few, like shared hosting by A2Hosting, is the cheapest option for small businesses. But Cloudways offers promo code to grab $30 discount, so keep an eye on this deal.
5. Is A2 hosting good for small business?
→ Yes, as they offer a wide range of hosting solutions to small business and enterprises. A2 hosting is affordable if you are looking for the best hosting for small businesses.
Conclusion – Best Hosting for small business
It would be best if you considered a few things to buy the small business web hosting. Firstly, look at their features, plans, pricing, and, most importantly, customer support. Just choose one and go for it.
But in the safe zone, I recommend going with Cloudways as I am using it for my sites, and it's worth the value of your money. If you are tight on budget, the best affordable web hosting for small business is A2 hosting.
After conducting thorough research, I have compiled a list of the best hosting for small business in 2023. Choose a suitable hosting service, and make your business presence online. Additionally, do share your experience in the commence section below.
Source: https://www.wpglossy.com/web-hosting-for-small-business/
---
---
You might also like this video