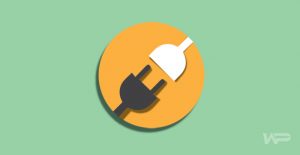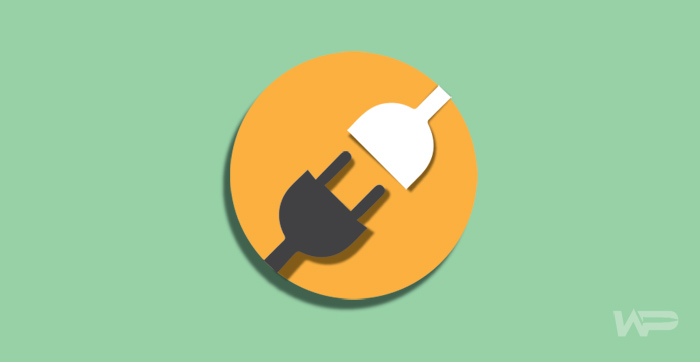 Last Updated on by WP Warfare
WooCommerce is, without doubt, the most powerful free eCommerce plugin for WordPress. But the fact that it's free also means it comes with some limitations. Take email notifications, for instance. WooCommerce provides several email notification templates that are automatically sent out to customers every time their order status changes. But these notifications are strictly predefined, which means you can't customize anything in them. At least not easily.
That's where Email Customizer Plus for WooCommerce comes in. This plugin lets you change everything in the WooCommerce order notification emails, from adding your logo and social icons to changing the email text, and more. In our Email Customizer Plus review, we'll take a closer look at this plugin and see just how well it does what it claims, so you can get a better idea whether it's worth your money.  
Why Customize Your Emails?
But first, let's take a look at why you would want to go through the trouble of customizing your emails. Well, for starters, it will help you stand out from the crowd. Imagine how many online stores use the default WooCommerce emails. No logo, no header, no images – just a short paragraph informing them about their order status. If you know anything about marketing, you know this isn't the most effective way to keep your customers coming back to your store. You'll be lost in the swamp of generic online shops and soon forgotten completely. But with just a little email customization, you can start sending out fresh, memorable messages that reflect the tone and values of your brand.
How Does Email Customizer Plus Work?
Once you install Email Customizer Plus and log in to the backend of your WordPress website, you'll notice the Email Customizer Plus option in your admin sidebar. Click on it, and you'll be directed to the following screen: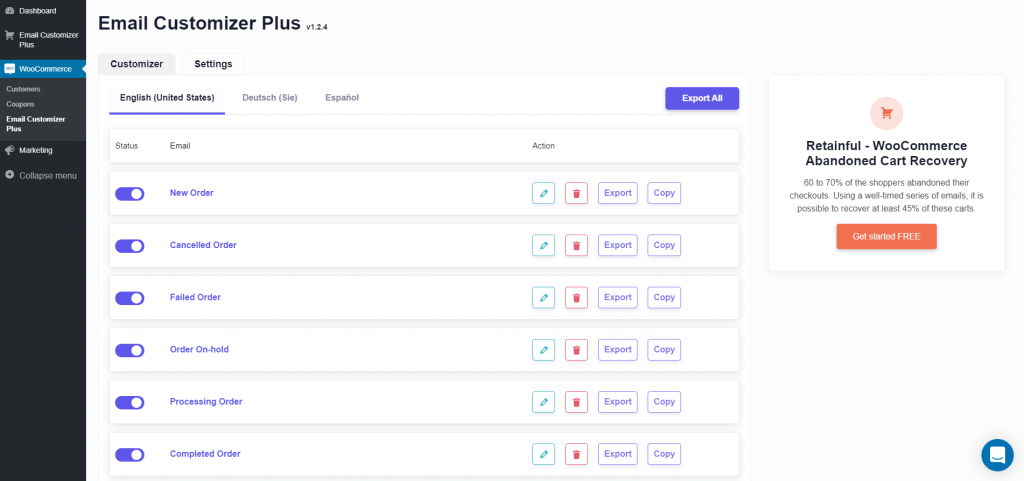 Here, you can see all the email notifications WooCommerce sends out to your customers. By switching the toggle button to the left of the notification's name, you can turn that notification on or off. But WooCommerce also lets you do that easily. It's when you click the pencil icon to the right that you realize the power Email Customizer Plus puts in your hands.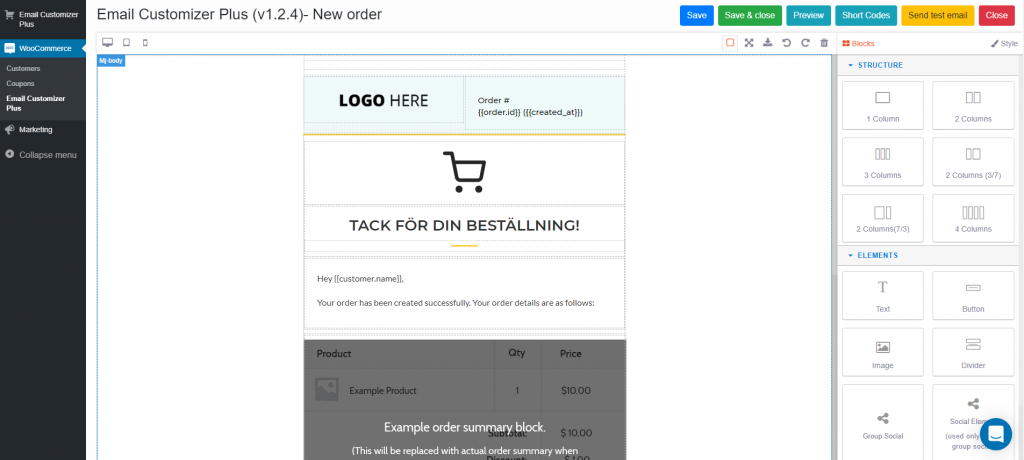 Welcome to the Email Customizer Plus drag-and-drop builder. Here, you can change anything and everything in your email notifications. And what's most important, it's both easy and intuitive. 
In the middle of the screen, you have a preview of your email. To the right are all the blocks you can add by simply dragging and dropping them into the email preview. If you click anywhere within the preview (for example on the "Logo Here" section), the blocks on the right will be replaced with a set of options related to the section you clicked on: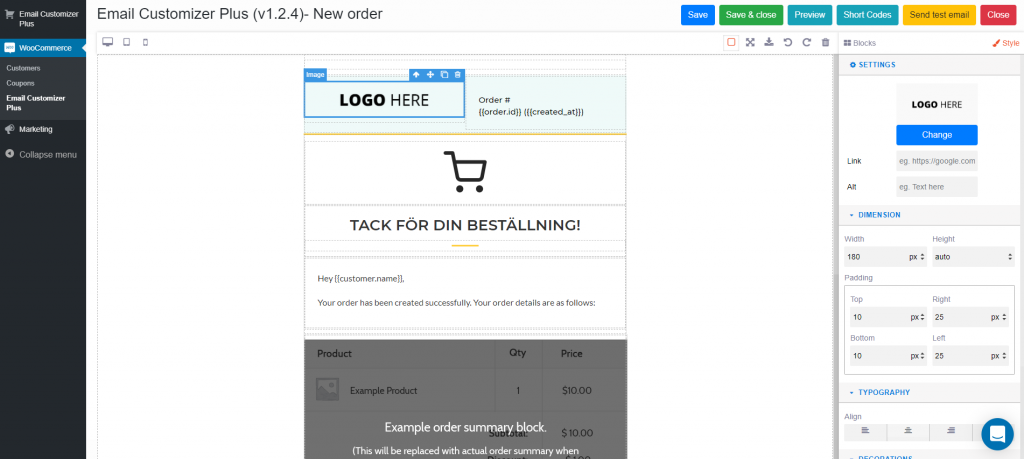 To change your logo, simply click the big, blue "Change" button. You can also add a link to your site and some alt text to the logo. We recommend adding a link, at least, so if anyone clicks on the logo, they'll be redirected right back to your shop. Among the other options you can customize are the logo dimensions, paddings, positioning, background colors, and borders. So basically everything you might wish to change. With just a single click, we added the WPWarfare logo to our demo email: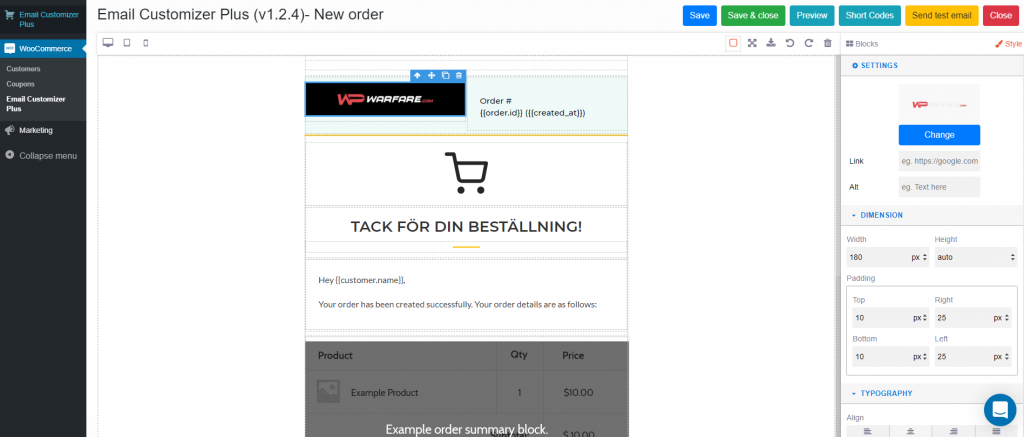 And honestly, that's all you need to know about the email builder in Email Customizer Plus. It's equally easy to change, add, or remove anything in your email, from the text, to an order summary, billing information, and more. You can even add social icons to your email footer, to ensure your customers know all the places they can connect with you. 
Here's a preview of the email we made in less than 5 minutes of playing around with Email Customizer Plus: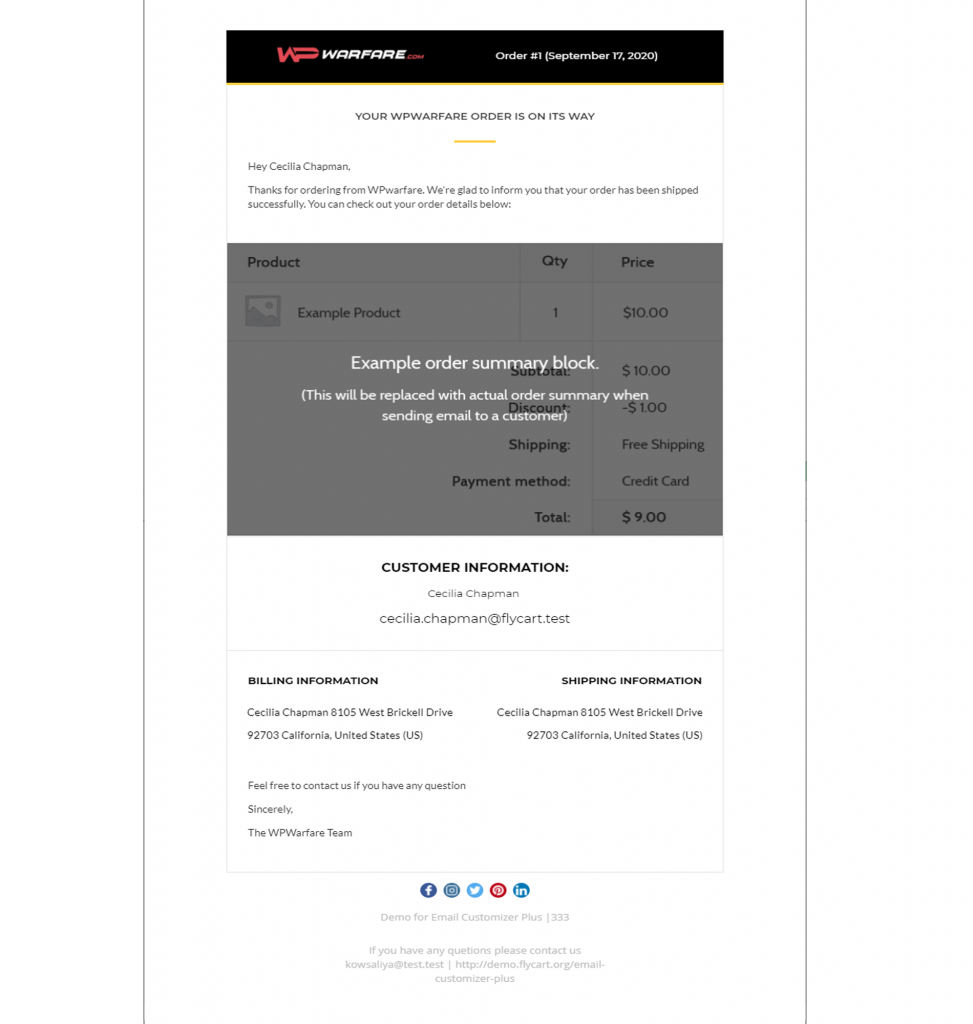 The Email Customizer Plus Settings
As far as setting up Email Customizer Plus, well, that's just as easy as creating your emails. From the main Email Customizer Plus screen, just click on the settings tab.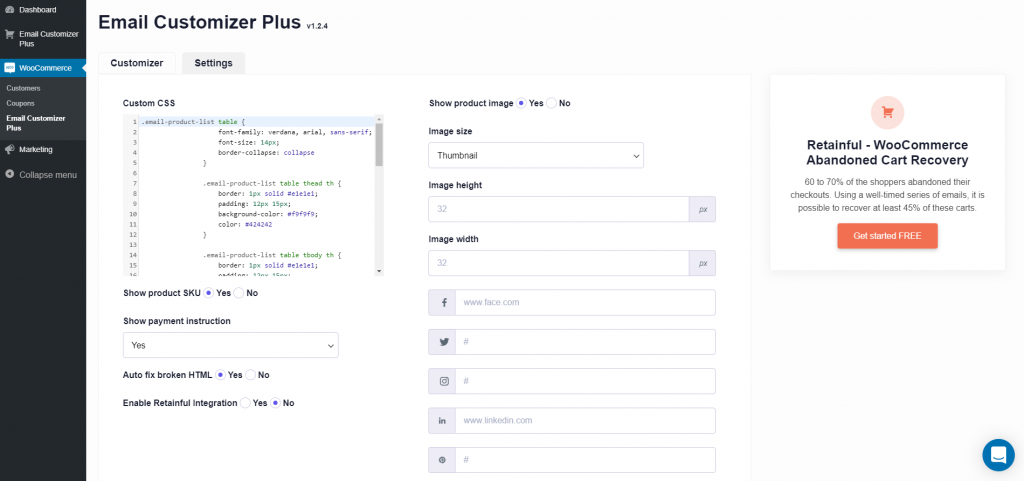 Here, you can customize various technical aspects of your emails, like whether you'd like to display the product SKU and show payment instructions. You can also choose whether to display images of the ordered products, and define the dimensions for those images. And you can even add custom CSS to further tweak the design of your emails. But the most important thing, the one thing you need to do in the settings panel, is to add links to your social networks, which will then automatically be applied to the social media icons in your emails. 
Email Customizer Plus Pricing
In terms of pricing, Email Customizer Plus provides three pricing plans. For just $49 per year, you can use the plugin on one website. For $69, you can use it on up to 5 websites. And for $99, that number goes up to 25 websites. This includes 1 year of support and updates as well.
The Verdict
Is Email Customizer Plus worth your money? We say yes. If you're looking for a simple way to change the look of your emails and grab the attention of your customers, this plugin will give you everything you need. And if you're still not convinced, the developers have set up a demo which you can use to test out the plugin and see if it meets your requirements. 
Source: https://wpwarfare.com/email-customizer-plus-plugin-review/
---
---
You might also like this video