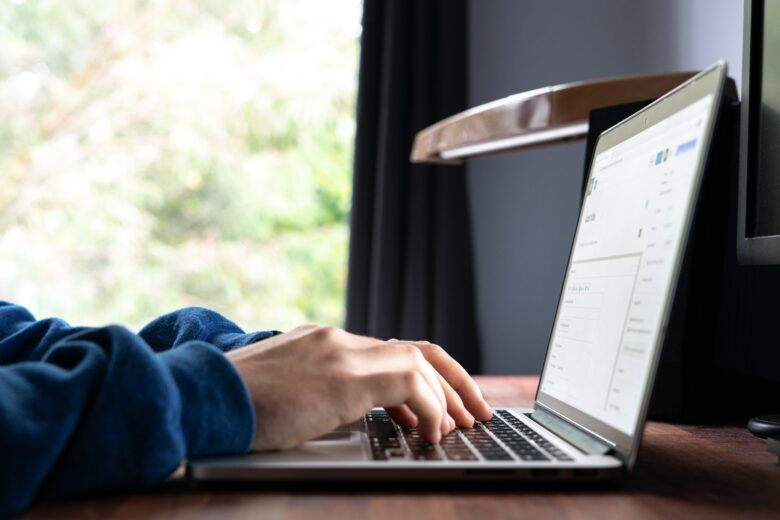 Social media has become an integral part of our lives. We cannot imagine a life without it. As a result, when we talk about writing a post on social media, it seems easy to any one of us.
However, if you are trying to run a business online and want to reach customers through social media, writing about products is not easy. There are specific tips and tricks that one should follow to engage with the audience. Otherwise, your business can fail big time.
Reaching the audience through social media has become a trend, and research shows that it has positively affected the business. Therefore, business owners should take it seriously. Here are a few things one should remember while writing a post about social media.
Keep it upbeat
Upbeat content always clicks with the audience. Content should be relevant according to present times. Perky headlines and interesting taglines always attract the customer.
Try to inspire the audience.
Ask questions that motivate them. As a social media manager, do not let your negative emotions impact you.
You can introduce trivia questions and giveaways to engage the audience.
Write interesting captions
Captions are the primary source of attracting and engaging the audience. Trendy and exciting captions attract the customers like no others. However, make sure to keep it relevant and to the point. For example, you don't need philosophical captions if you're running a clothing brand online.
Make sure to keep it summarized and to the point. No one has time and energy to read the lengthy captions these days. Instead, you can use the text summarizer tool. The tool is pretty easy to use and summarises the text quickly. Suppose you are struggling with writing a short and summarized caption. Then, consider using this tool.
Another helpful tool that helps write your captions are an article rewriter. There are plenty of tools online that can help you rephrase the captions. Suppose you are someone who needs to write captions that are not in your first language. Then, these paraphrasing tools are available to assist you. One such article rewriter has been mentioned above. It can rephrase the sentences you want to include in the captions.
Check the grammar before the final upload.
Bad grammar can highly impact your content in the wrong way. As a writer, it reflects poorly on your resume as well. Always check the final draft before uploading. Make sure that it doesn't include any grammatical mistakes and spelling errors. Online tools can also help you with that.
Engage with the audience
Engaging with the audience is the primary rule of excelling in social media.
Always reply to the customer and build a relationship with them. People often lose interest and don't see the admin engaging with them.
Ask them what their queries are. Try to communicate with them probably. There should not be any miscommunication between them. This is also the way of distinguishing between real and fake accounts. You should also refer them to the support team if there is concern on the customer's part.
Write simple and short.
As clichéd as it may sound, simple writing goes a long way. Short and straightforward posts often resonate with the audience more.
Suppose you can try to build a surprise for your audience. This is how their curiosity will rise, and they will be more likely to engage in the content. A rule of thumb is to keep the words between 100-250 for maximum or optimum audience engagement. To relate with the younger audience, use emojis.
Keep it personal
People love personal stories.
There is no doubt about it that people love personal stories. More people are likely to engage in the content and your social media posts if they are about personal stories. So our advice is to keep it confidential as much as you want. You can reach a significant audience in this way. Through unique content, people get to relate to your content more easily.
Use first-person pronouns
First-person pronouns are also the key to writing good social media posts. Pronouns such as I, we, you, and us attract and interest the audience more towards the social media posts.
Do your research
Thorough research doesn't hurt anyone.
Do proper research before writing any post. Good homework behind a project always reflects the audience, and they can sense the research behind the post. A little hard work goes a long way. Therefore, we suggest you do complete research on any product or topic you will discuss. Without any research, your work and words may sound hollow and superficial.
Name drop
Always use the taglines and links of the websites if the social media posts refer to any other business or any other profile on social media. Then make sure to add that name in the posts. One way is to tag them. This way, they will probably share your post on their profile and get their audience engaged.
Be opinionated
Social media is all about voicing your own opinion. So, don't shy away from having your voice. But, of course, some will agree with you, and others will disagree. This is the price of using the internet.
Conclusion
There is no denying that social media is taking over our lives. It is inevitable for all of us. So it is better to learn the techniques that help us thrive in this world of social media. First, attract the audience with an attention-grabbing opening or thesis statement, and do not let them go away from thereon.
Use all these tips and tricks, and write an exciting and well-informed social media post that hooks the audience.
This post was orginally published on: December 25, 2021 and was updated on: June 15, 2022.
Source: https://wparena.com/how-to-write-engaging-content-for-social-media-posts/
---
---
You might also like this video