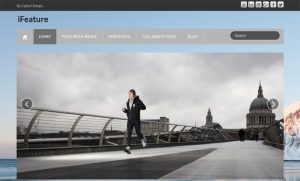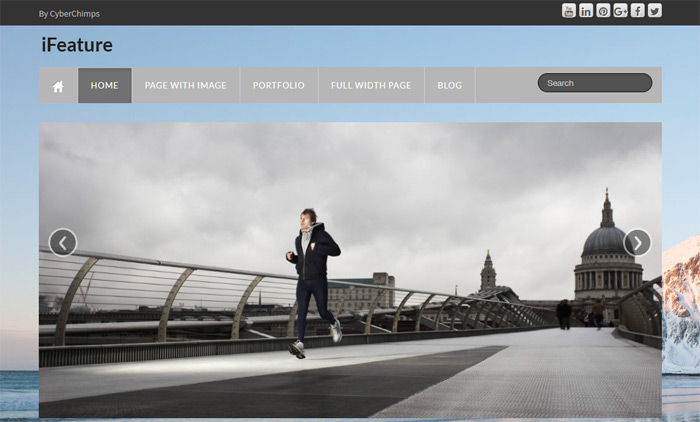 Last Updated on by Vairo Kremanis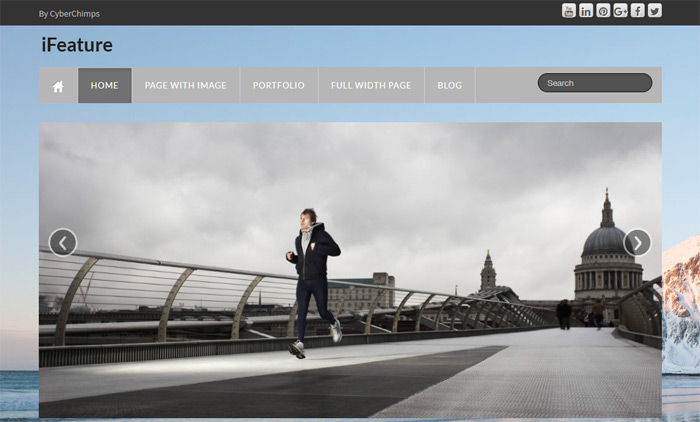 We all know the tricky and tedious part of creating a website that is coding. Especially for the new folks, using snippets of seemingly rocket science-esque pieces of words and symbols lined one after the other in some strangely planned sequence can be a little too much to grasp. This may put some people off the 'endeavour' altogether.
Wouldn't it be nice if WordPress offered a theme that allowed users to create websites within minutes without using a single piece of that nightmarish code? It in fact is nice because there are lot of WordPress themes like that! Today we are going to review one of them – the iFeature Theme.
iFeature Theme – A Review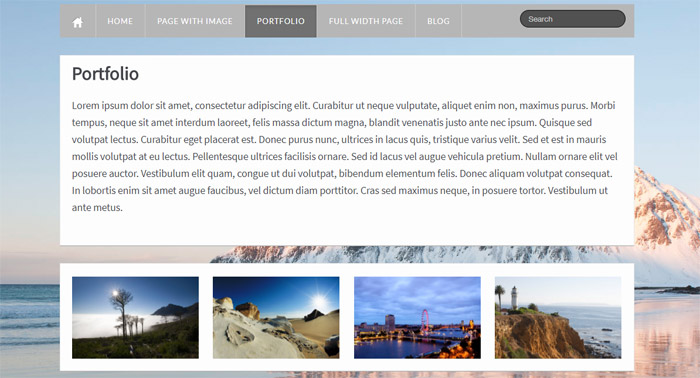 iFeature is a free WordPress theme that's built on one solid purpose – its ease of use. This theme uses a very simple drag-and-drop feature that allows you to actually drag and drop elements onto the screen, create a layout, and have your website ready within minutes! And there's more where that came from.
Features of the iFeature Free Theme
Responsiveness
iFeature is a completely responsive theme that works seamlessly across all kinds of devices – smartphones, tablets, desktops – it doesn't lose its effect.
This is a touch-friendly theme that is excellent for Android and iOS devices. It blends well with any screen size and resolution and manages to look just as great.
Easy to use
As mentioned, iFeature's drag and drop interface allows you to drop content, widgets, menus, images, headers, logo, and more across the layout of the website. You don't need to use any code for it, allowing you to create your website in no time.
Customization options
iFeature has a lot of customization options that you can take advantage of to create a stunning website that explains your business beautifully and is identifiable with your unique style. Here are some of the options that it offers:
iFeature offers customization options per page, so you can decide how you want every individual page to look. This gives you a lot of scope for designing your website the way you want to.
Threaded comments
iFeature lets users create discussions using the threaded comments feature. This makes it easier for them to respond to a certain comment thread or create a new one altogether. Comments are very important for user engagement, retention, and loyalty. Hence, this feature is very useful.
Translation-friendly
iFeature lets you translate your content into 18 different languages. It is multilingual ready and is great for those who target audiences of different nativities. It also comes with RTL support and offers localization.
Why we like iFeature?
What we love most about iFeature is that it is so easy to use. A drag-and-drop interface saves a lot of time and work for people who aren't as good with coding. The fact that it is responsive and touch-friendly is just perfect.
However, it is limited on the customization front and doesn't have many options. Also, there isn't a retina ready display or WooCommerce integration for online stores.
In a nutshell, iFeature is a great theme for magazines, corporates, and small businesses. If you haven't checked it out yet, download iFeature for free here. Also take a look at it's pro version iFeature Pro – A Premium responsive WordPress theme to get all the advanced features.
Source: https://wpwarfare.com/ifeature-a-free-blogging-wordpress-theme/
---
---
You might also like this video