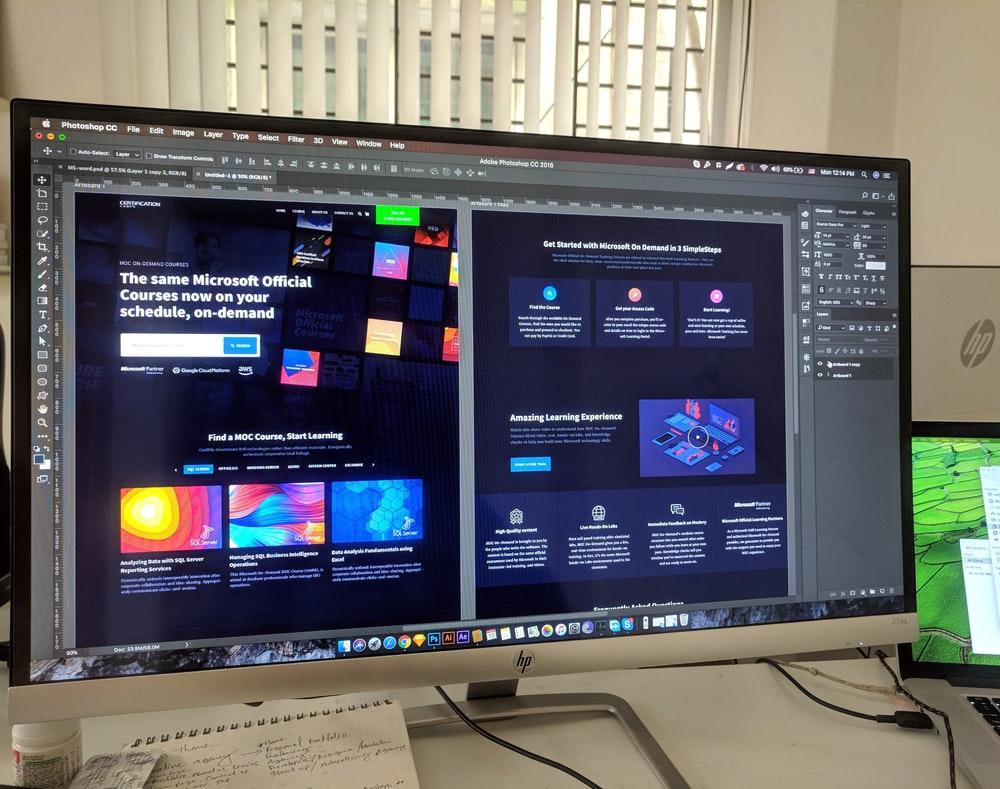 If you are in the market for a new website, there is no doubt that you have already been researching the range of website builders available to get started immediately. Some site builders boast ease of use for even the most beginner site designers. In contrast, others offer more granular control over your site design while requiring a different understanding of things like coding and programming. Choosing between the many options is overwhelming, mainly as each competes for your trust and your business through a series of sales pitches and convincing arguments for why their platform is the best decision, no matter your needs.
We have compiled a brief list of the pros and cons of some of the most popular website builders for you to consider. One more thing to consider is that working with a web designer might be the best option for you regardless of the platform you choose – and working with a designer will likely change the platform you use because you will have experienced professional handling the heavy lifting for you.
Take a look at a few of the most popular website builders below to get a sense of some pros and cons of each.
WordPress is one of the most popular website builders available for both beginners and advanced designers – and for a good reason. This robust platform offers a range of options such as simple plugins and an editable source code for more advanced users and needs. When you use WordPress to power your website, you will have more control over many aspects of your site than a "plug and play" solution like Squarespace. Working with a WordPress development company is a great way to ensure that you get a high-performing site that suits your and your customers' needs on launch day.
However, there are many drawbacks to WordPress that you will want to consider as well. WordPress is not a hosted solution, meaning that you will need to be responsible for plugging in all of the "backend" things like a server, email hosting, and more. In addition, relying too heavily on WordPress plugins can run the risk of building a site on a theme or tool from a third-party developer that stops being supported or is no longer compatible after a WordPress core update.
Squarespace is another viral site builder that empowers users to have a site up and running quickly in no time. However, as with all simplified tools, Squarespace's ease of use comes at the cost of relinquishing control over many aspects of your site. This "drag and drop" style web designer will allow you to control the layout and placement of different blocks, and there are many Squarespace extensions that can help you add functionality to your site that does not come standard.
One of the significant drawbacks of Squarespace is that it is a subscription model that requires you to continue to pay for the service, or your site will go offline. You may be able to migrate certain aspects of your site to other hosting platforms if you decide that the Squarespace ecosystem is no longer a good fit for your needs; however, things like your extensions will likely not make the jump. Additionally, you will need to pay for many premium extensions, meaning your base monthly cost is likely to increase.
As with Squarespace, Weebly offers users an intuitive and simplified "drag and drop" style of web design that can help you have your site up and running in no time. Plenty of different primary and premium themes are available to build your site appearance. As with Squarespace, there are many other plugins and extensions that you can choose to incorporate into your page, as well. Additionally, you will be able to migrate your Weebly site to another hosting option if you prefer, which is impossible with a platform like Wix. There are many additional benefits that you can enjoy with this option, as well.
However, as with all website builder options, there are drawbacks to the Weebly platform. One of the most significant cons of using Weebly over an alternative such as WordPress is that you do lose the ability to have complete control over your site – but this is just the cost of working with such a simplified platform. If you want more power, you will want to look at a more complicated system like WordPress.
Another drag-and-drop option, Wix, is a great contender for people looking for an affordable website that can help you put your business on the map with a variety of attractive themes suited to a range of industries or goals. Wix arguably has the best theme selections available among the website building options. Whether starting a personal blog, restaurant page, e-commerce platform, or any other page type, you will find a theme that suits your needs with Wix. In addition to the range of available templates, you will be able to select from a seemingly-infinite number of add-ons and extensions to help further provide your users with the experience they expect from your site. Wix is an excellent option if you want a combination of simplicity and customization – all for a high cost.
There are cons to using Wix that you will want to think about, though. One of the most significant drawbacks is for people who would like to build a site with many pages (roughly 30 or more) because the navigation system – at least in its current iteration – starts to lose its ability at about that point. One of the fastest ways to lose a visitor is to overwhelm them with a complicated navigation bar and site structure. So if you plan to have many different pathways toward your target conversions, Wix may not be for you. Additionally, even though Wix has an immense selection of themes, you will not be able to change your theme once you have begun your work, meaning that a refresh will require a fully-manual redesign, or you will need to start from scratch.
Strikingly is the solution for you if you want to create a series of one-pagers and landing pages, but we would not recommend using it if you're going to build an entire website. Their designs look incredible on desktop and mobile, and the ease of use for these small types of web pages is unparalleled. There is a range of pricing options that will help you get into a plan that will help you with your needs, and the customer support available as a Strikingly customer is incredible. For its specific uses, Strikingly is a great option.
However, if you are looking for a platform to build a comprehensive website, then Strikingly probably isn't the best choice for you. This product focuses on a niche, and they do it well, but this platform will not do what you want it to do if you are trying to build a full-scale site for your business or service. One of the other drawbacks to consider is that it is difficult to rank well on Google or Bing with a one-pager, as the crawlers typically prefer full sites with a range of pages, tags, and content to index.
When registering a domain with GoDaddy, you will be met with a series of options to choose from if you need help building a site, including a WordPress package and a GoDaddy site builder. While it may seem convenient to select the GoDaddy builder to keep all of your options in one place, you will run into limitations if you hope to focus on a solid SEO strategy without paying for some of the higher-tier subscription options. However, the mobile editor is straightforward to use, and all available themes are mobile-friendly.
One of the biggest problems with the GoDaddy builder is limited support for sites built on older versions of this platform. Unless the company changes this with future updates, you may run into issues with your site as the product continues to be updated. Additionally, you will want to consider your SEO needs while exploring the plan options because you will not be able to access many of the SEO tools with the lower-tier plans.
Conclusion
The only person who can decide the best website builder for your needs is you. We would suggest consulting professionals about your needs and desires and ultimately deciding what to choose with their support. If you have the time and interest to learn how to use a more complex builder like WordPress, you may find that you can build a fast-loading, responsive, attractive, and highly customized site on your own. If, however, ease of use is your main priority, we encourage you to look at options like Wix and Squarespace. Take advantage of the free trial periods of each platform to get a better sense of how you will feel working in the ecosystem because you are making a fairly serious commitment that will require some legwork to get out of down the road.
This post was orginally published on: November 26, 2020 and was updated on: June 15, 2022.
Source: https://wparena.com/pros-and-cons-of-the-popular-website-builders/
---
---
You might also like this video