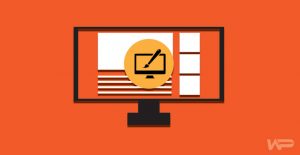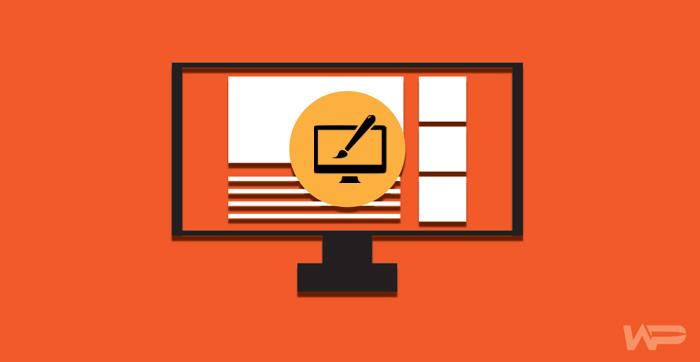 Last Updated on by Nick Braithwaite
According to statistics, it's much cheaper to retain existing customers than it is to acquire new ones. In fact, gaining new customers can cost you up to five times as much. This makes perfect sense if you think about it. Your existing customers have already show interest in what you have to offer. You don't have to waste resources convincing them you've got the solution to their problems, they already know that. All you have to do is make sure they stay satisfied with your services.
That's where your customer support comes in. In order to keep clients happy, you have to make sure the experience they have whenever they come across any problems with your product is as pleasant as possible. And a big part of that is the way you handle their support tickets. With this in mind, we've put together a list of the best WordPress support ticket themes that are sure to help you create a smooth and efficient support experience for your customers.
Let's dive right in.
Tikidocs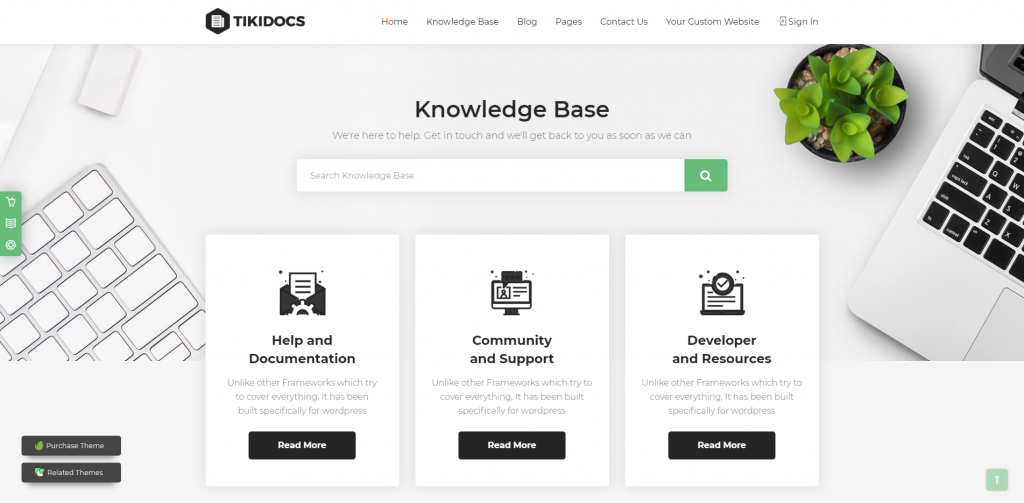 Tikidocs is a dedicated knowledgebase and support forum theme with a variety of useful features. Most importantly, it provides a simple way of creating a discussion forum (using the powerful bbPress Forum plugin) where your clients can get in touch with your support team and ask everything they're interested in. But that's not all. Tikidocs also lets you set up a knowledgebase where you can answer all the most frequently asked questions. Not only will your clients appreciate being able to quickly get answers without having to wait for someone to reply to their ticket, this will also take a load off your support team and let them focus on more important issues.
The theme also comes with a live search feature, pre-designed sections that let you set up an entire site with ease, and responsive-ready pages to ensure your support forum looks stunning on all screen sizes. Add to this the theme's clean and modern design style, as well as the many other functionalities, and you've got a winning combination.
Here's a preview of what your support system could look like with Tikidocs: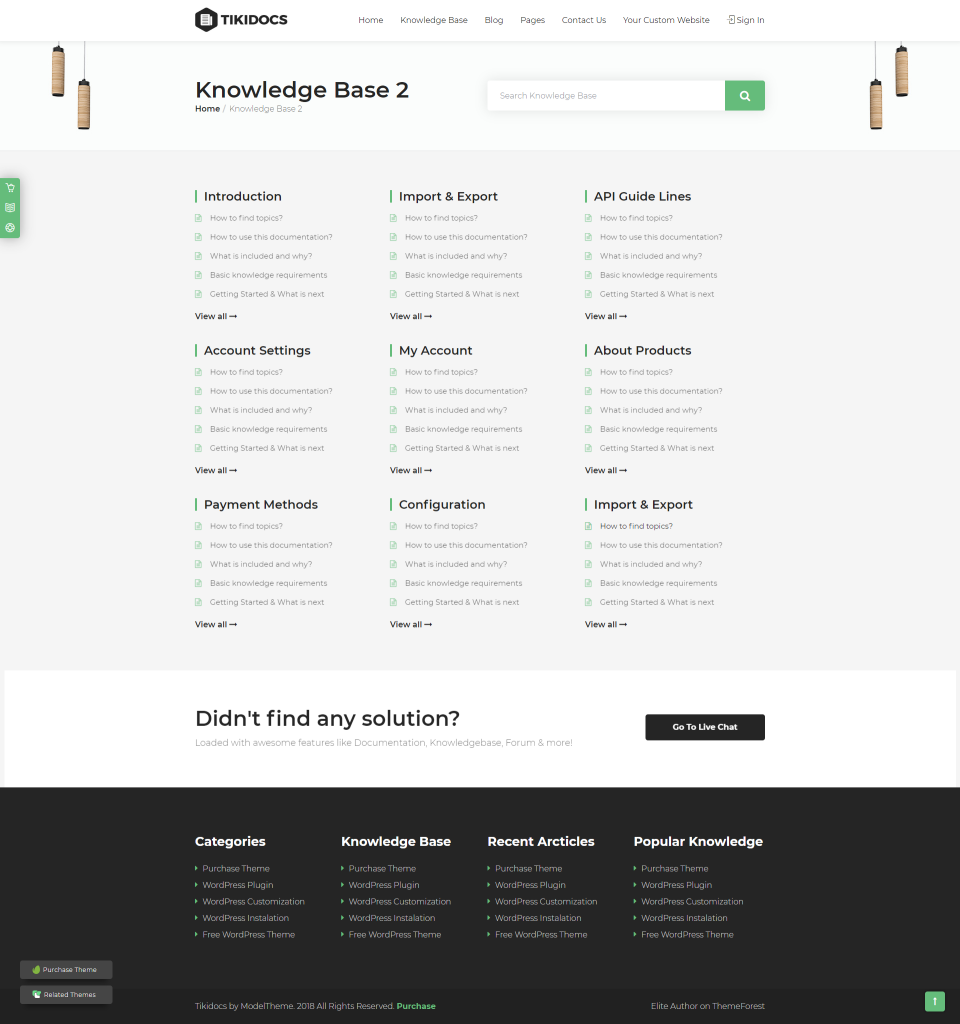 Tikidocs can be purchased on ThemeForest for $59.
HelpDesk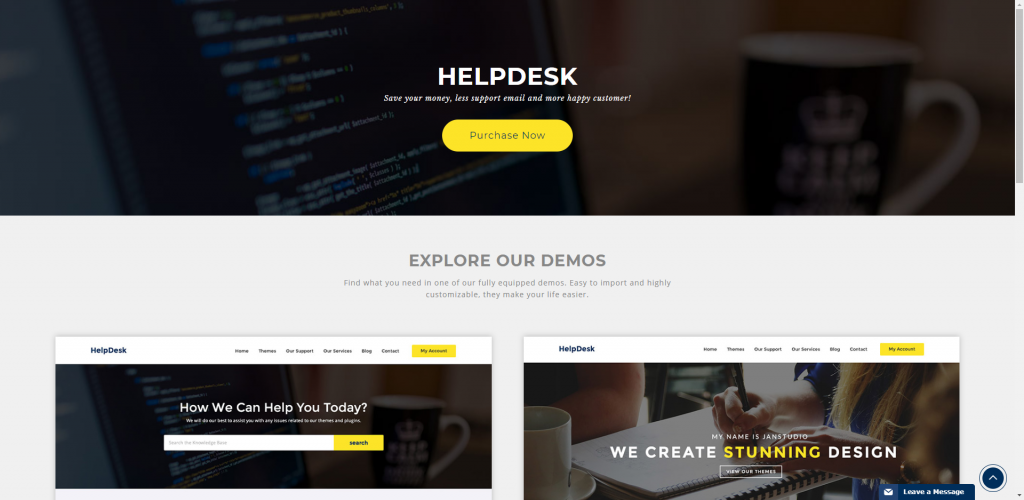 HelpDesk is another great options for creating a support forum, knowledgebase, and ticketing system. It has a very simple and clear design that's easy to navigate. With this theme, you can set up a video tutorial portal, a document portal, a knowledgebase, and a bbPress forum for communicating directly with your clients. HelpDesk is also translation-ready and fully supports RTL (right-to-left) languages. Within the support forum, you can even display your timezone so your customers know the time difference and have an idea of when they can expect you to answer their support requests.
With HelpDesk, your ticketing system could easily look like this: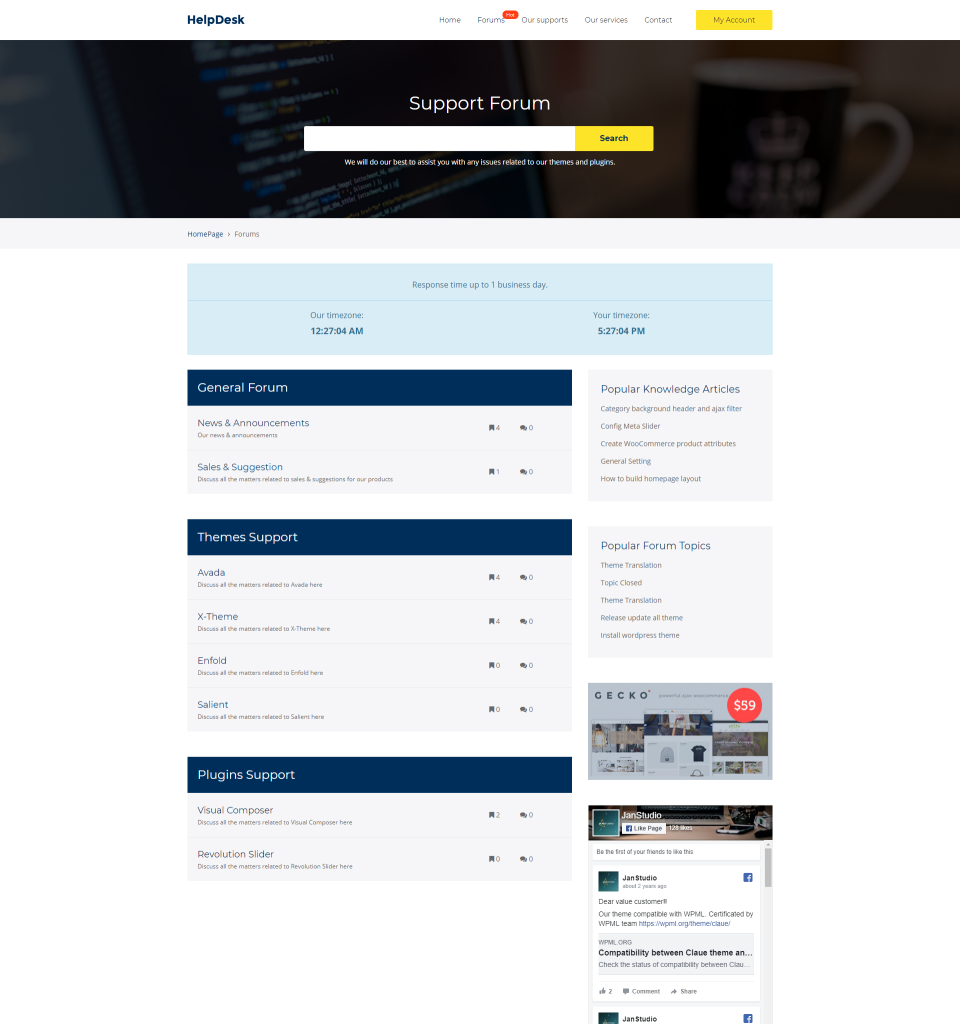 You can get your copy of HelpDesk for $60 on ThemeForest.
InfoCenter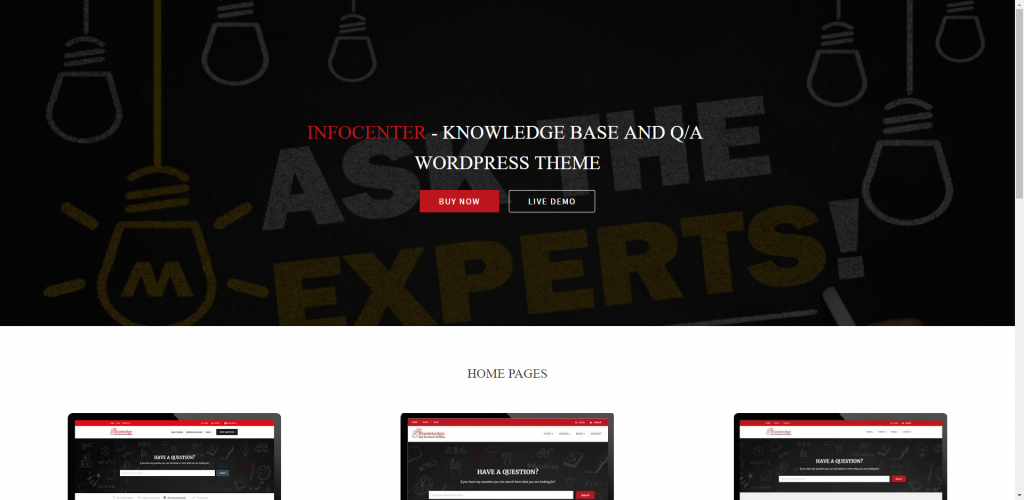 InfoCenter comes with three predesigned home pages and several practical and easily customizable pages to get you off to a running start. This knowledgebase and Q/A theme has an easily navigable interface and is designed with user experience in mind. You can use InfoCenter to create a knowledgebase, support forum for handling tickets, and FAQ page, among other things. The support forum comes with report abuse and voting functionalities, so users can mark the best replies. It also has a large collection of practical widgets, such as the top authors, popular questions, log in widget, and more.
You can try out theme from a user perspective by logging in with the username: "demo" and password: "demo".
Here's what your support and ticketing website could look like with InfoCenter: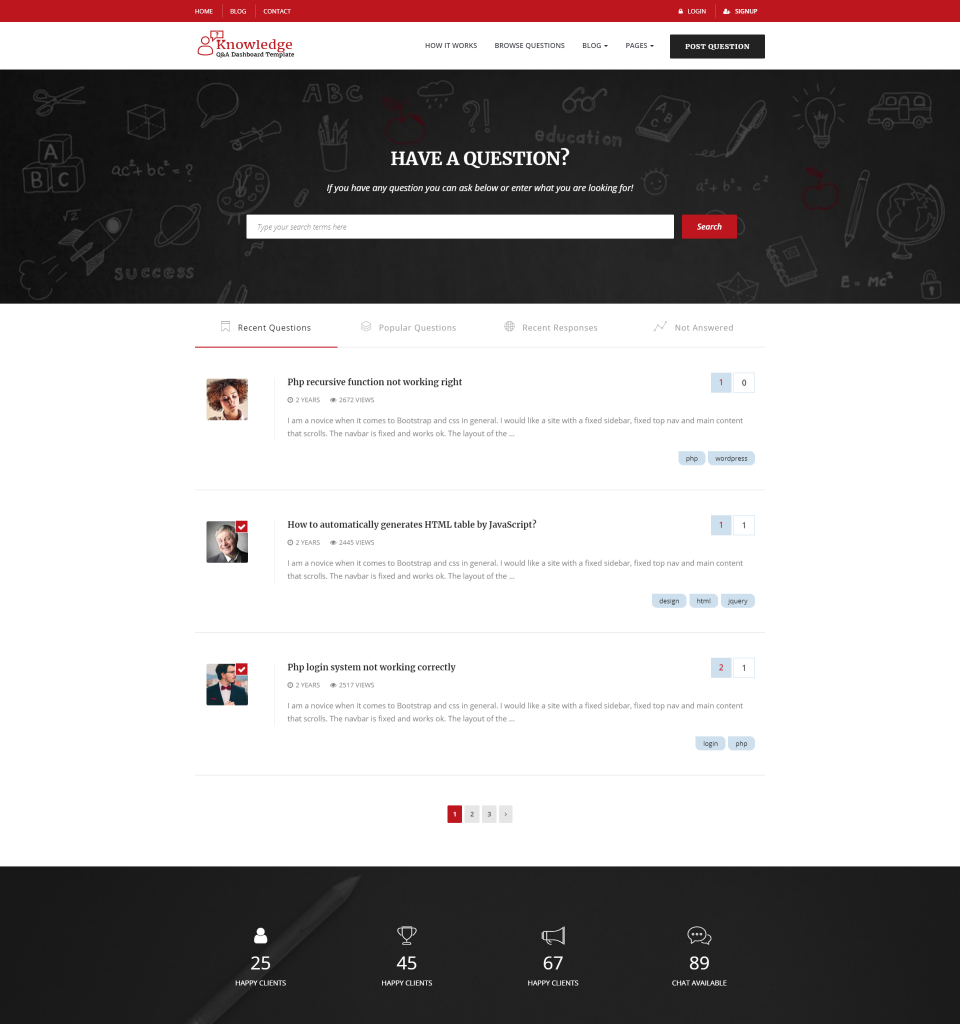 You can buy InfoCenter on ThemeForest for $49.
Manual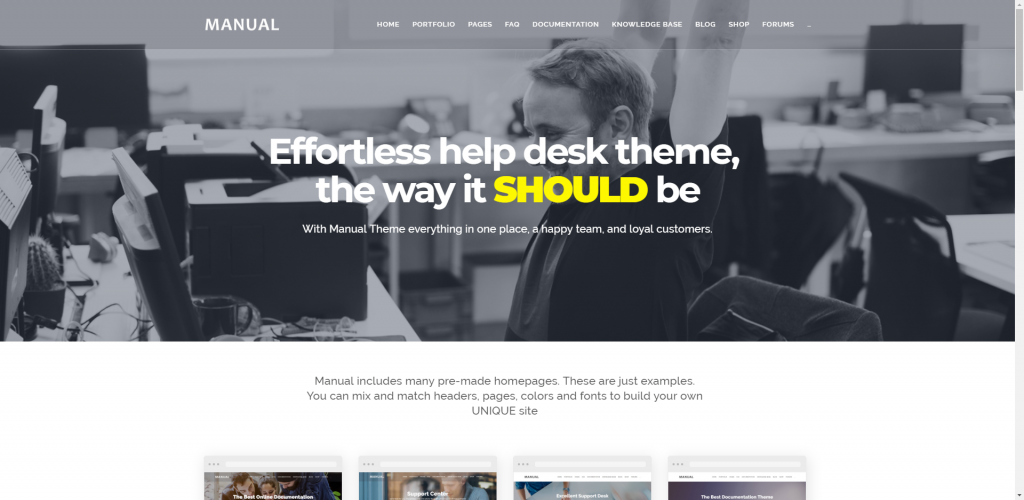 Manual is among the most popular WordPress help desk and support ticket themes out there, with 2149 active users. Besides bbPress compatibility (which lets you set up a support forum), it also comes with complete Documentation and Knowledge Base modules. What separates it from the rest is not only its beautiful modern design style, but also the possibility of allowing access to certain files and sections of the documentation and knowledgebase for logged in users. And it has visitor statistics, so you can see which of your articles are the most popular among your users and decide which ones need to be improved. Manual comes with a large selection of easily importable demos to use as a starting point for your support website. It's fully customizable, translation ready, and supports RTL languages.
This could be your ticketing system with the Manual theme: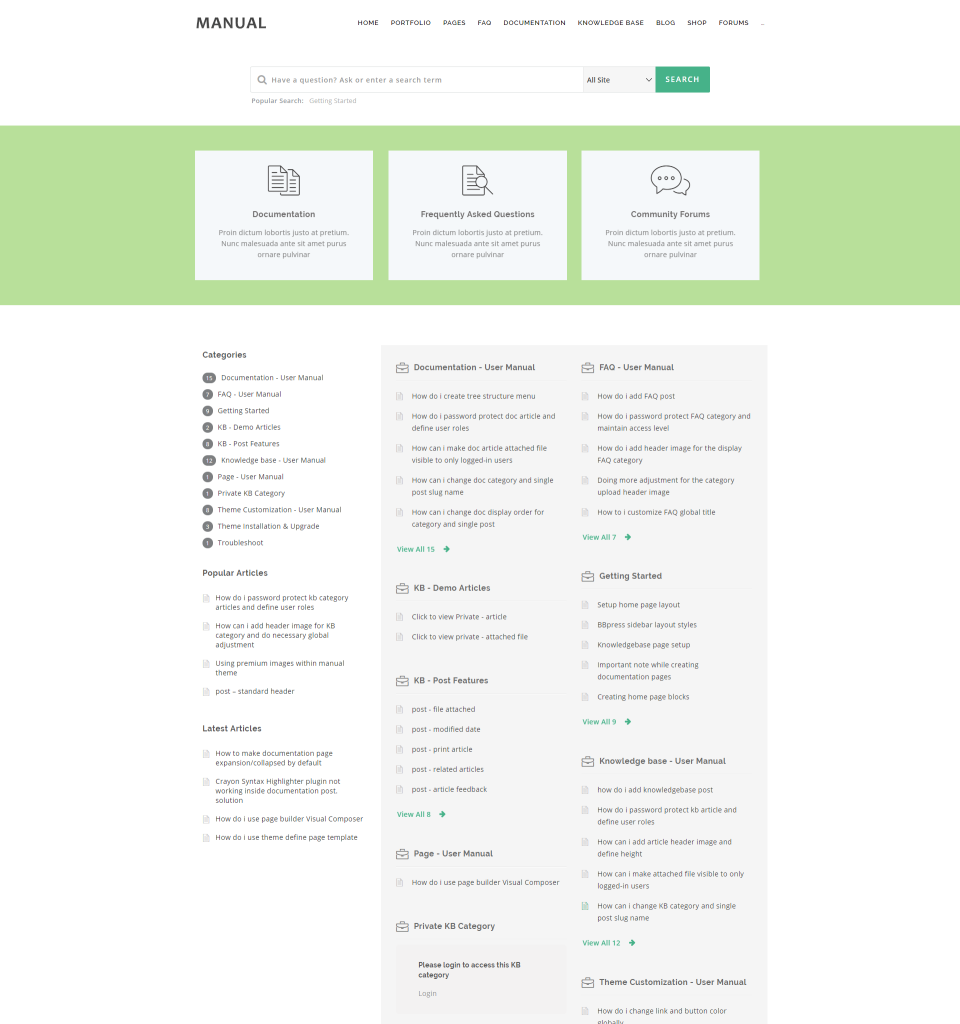 You can get Manual on ThemeForest for $59.
TicketLab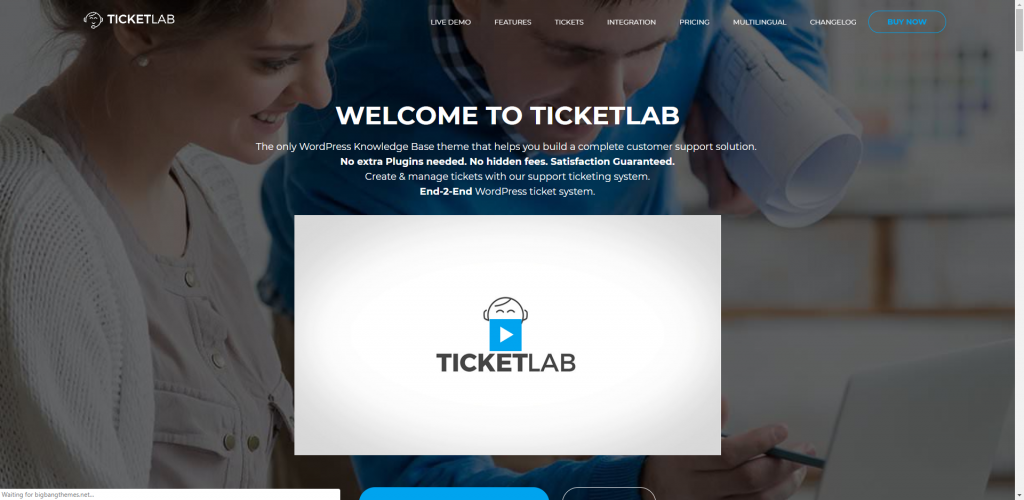 TicketLab is a complete support ticket system designed to help you unclutter your customer support workflow. This theme lets you prioritize and assign tickets, as well as sort them into practical categories. You can also create private and public tickets, as well as track handy statistics like the number of new or unsolved tickets. And all this is done through an integrated system within the theme, which means you don't need any additional plugins to set up a fully functional ticketing system. With TicketLab, your customers don't even need to create an account on your support website. Instead, they can log in using their Facebook or Twitter profiles. But there's more! You can also use TicketLab to improve your development workflow, as the theme can integrate with Trello and Github, letting you add tickets with bug reports directly to your Trello boards or GitHub repositories. And you can even sync the theme with ZenDesk to ensure tickets can be updated from either location.
The TicketLab Live demos lets you explore the theme from both the viewpoint of a support agent and a client.
Here's the type of ticketing system you could create with TicketLab: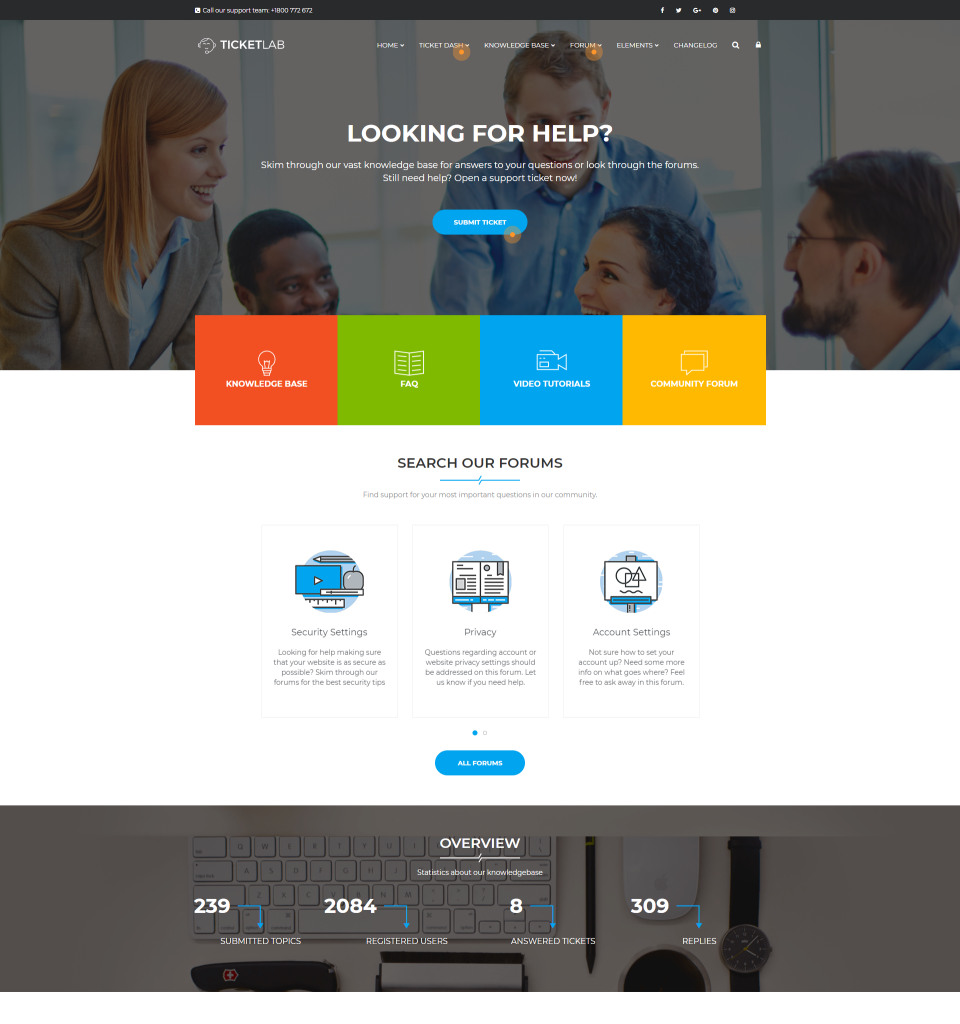 Get your copy of TicketLab on ThemeForest for $59.
And that's our list. Each of these WordPress support ticket themes is certain to provide an efficient solution for your business and help you keep your clients happy and coming back for more. Which theme you choose will mostly come down either to your specific needs in terms of functionality, or the look and feel you're going for with your ticketing system.
Source: https://wpwarfare.com/the-best-wordpress-support-ticket-themes-for-2019/
---
---
You might also like this video