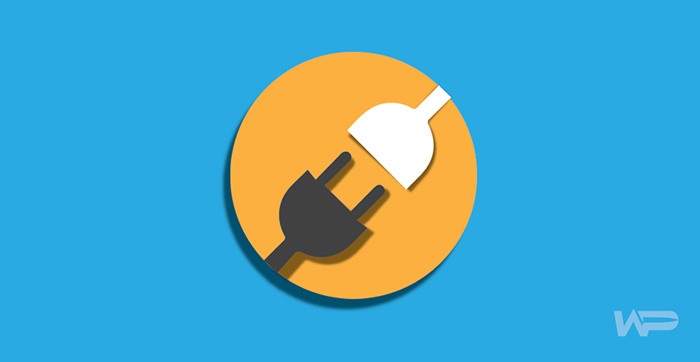 There's no two ways about it – if your business relies on clients making any type of appointments, you simply have to have a practical, easy to use, and fully reliable online booking system. And if your website runs on WordPress, there's no better or less demanding solution than implementing a free WordPress booking plugin.
While premium booking plugins often offer some undoubtedly practical features like syncing your booking calendars with services like Airbnb, customizing all aspects of your email templates and notifications, implementing coupons and discount codes, and calculating booking prices, their free counterparts are more than sufficient to get you started with the basics of online booking. Keep in mind, if you outgrow the needs of these free plugins, you can always upgrade to one of the premium options.
Our list of the top 5 free WordPress booking plugins will empower you to try out a booking system without committing to it financially or in terms of functionality. If your clients respond positively (and they will), you'll be happy to continue using it. And if they don't, getting rid of it will be as easy as uninstalling the plugin.
So, let's dive right in and check out our list of the best free booking plugins for WordPress.
1.      Booking Calendar

Booking Calendar is the most popular free WordPress booking plugin out there. With over 60,000 active installations and an average user rating of 4.5 stars, it's obvious the team behind this plugin is doing something right. With Booking Calendar, your visitors will be able to easily check the availability of any service you offer and even book specific timeslots. You can add custom fields to your booking form, allowing you to fully customize the type of information you require from your clients. All the bookings will be stored in your WordPress database, so you won't need to use or create any third-party accounts. Additionally, this amazing plugin is fully responsive, and comes with inbuilt CAPTCHA integration, to help you ward off any unwanted spam. And all this is neatly presented in a clean and intuitive user interface, so you can be sure your clients won't run into any troubles when creating a booking.
You can check out an official video overview of what the Booking Calendar plugin offers and how it works here.
2.      Easy Appointments

The Easy Appointments plugin is currently active on more than 20,000 WordPress websites and has an average user rating of 4.5 stars. This plugin is great for companies with more than one place of business, as it lets you set up not only multiple locations, but also multiple services and employees. This lets your customers choose all the details of their booking, and it helps you make sure they leave your place of business satisfied. Easy Appointments provides several layouts for your booking form, all of which include a calendar so you clients can instantly see what timeslots are available. It also includes email notifications, as well as the option to request that your clients confirm their booking via an email confirmation link.
3.      WP Simple Booking Calendar

The WP Simple Booking Calendar is exactly what it sounds like – a basic and easy-to-use calendar plugin. With over 10,000 active installations and a perfect 5 star user rating, WP Simple Booking Calendar is a completely reliable solution if all you want to do is display the availability of a holiday home, room, office, or other rentable property or item. That's right, this plugin doesn't actually come with a booking feature. All it does is display the availability of a certain property or item. This is great if you rely on face-to-face customer interaction and want to keep part of the booking process manual, as it will let your clients see whether your rentable property is free on the dates they're interested in, but still ensure they get in touch with you to actually make their reservation. Simple, right? Just as advertised.
4.      Advanced Booking Calendar

The Advanced Booking Calendar plugin is made with hotels and hoteliers in mind, but can easily be adapted to anyone in the property renting business. It's currently being used on over 5,000 WordPress websites and has an average user rating of 4.5 stars. This free WordPress booking plugin is fully responsive and comes with a beautiful calendar overview that's perfect for displaying the availability of up to fifteen rooms or holiday homes.  It also includes a reservation form that allows your clients to search for available properties by date and number of guests. And once a reservation is made, you'll receive an email notification that will allow you to accept or reject the booking.
The plugin developers have also prepared a handy video tutorial to help you set up the Advanced Booking Calendar on your site, which you can check out here.
5.      Appointment Booking Calendar

The Appointment Booking Calendar plugin has 4,000 active installations and an average user rating of 4 stars. This plugin lets you accept reservations for specific time slots and comes with PayPal integration for payment processing. Besides a calendar overview and reservation form, Appointment Booking Calendar also comes with fully customizable email notifications and a CAPTCHA functionality for preventing spam. You can easily export your appointments in CSV/Excel files or in iCal format, which can then be imported into Google Calendar or Outlook. The Appointment Booking Calendar is also fully compatible with the Gutenberg block editor as well as the highly popular Elementor page builder plugin.
It's clear that online booking not only make things infinitely easier for your customers, but can also positively impact the efficiency of your business. Just think about it – without an online booking system, you or one of your employees would have to take reservations manually, either in person or via phone. That can amount to a lot of time wasted. Time that could be spent actually earning money. That's why you should at least give one our top free WordPress booking plugins a try. Each of them is geared toward a specific use, but you're sure to find at least one on our list that fits the needs of your business.
Source: https://wpwarfare.com/top-5-free-wordpress-booking-plugins/
---
---
You might also like this video