WordPress is a powerful platform for building blogs. Its photo gallery plugins are useful for creating portfolios to share pictures with friends, family, and followers. These galleries can be easily downloaded and set up on your blog or website. The WordPress Market offers both free and premium options.
Choosing the best WordPress photo gallery plugin for your blog or website can be a dilemma. A simple Google search for "WordPress photo gallery plugins" will yield over 10 results. To make an informed decision, consider factors such as the quality, features, price, customer support, and customization options of each photo gallery.
Hereby, I have shared some of the industry's best WordPress photo gallery plugins, that will help you create a photo gallery WordPress blog. Download these plugins very easily and set them up within a few minutes on your website to gain profits.
Table of Contents
Modula is an amazing user-friendly, intuitive plugin that will help you create professional-looking galleries to display on your website. Thousands of people trust it, and their community is steadily growing thanks to the constant updates they provide.
It doesn't really matter if you're a beginner or a professional – you get a ton of features and lots of customization options that you'll master in no time. The super-friendly user interface definitely helps with that.
Among the many amazing features that Modula offers, we can count:
Doesn't require any coding skills;
Mobile responsive;
42 image hover effects;
lightbox gallery;
Video extension;
Speed Up extension;
Password protection and watermarking;
Easy album creation, with the option to filter your galleries;
Zoom extension;
EXIF extension.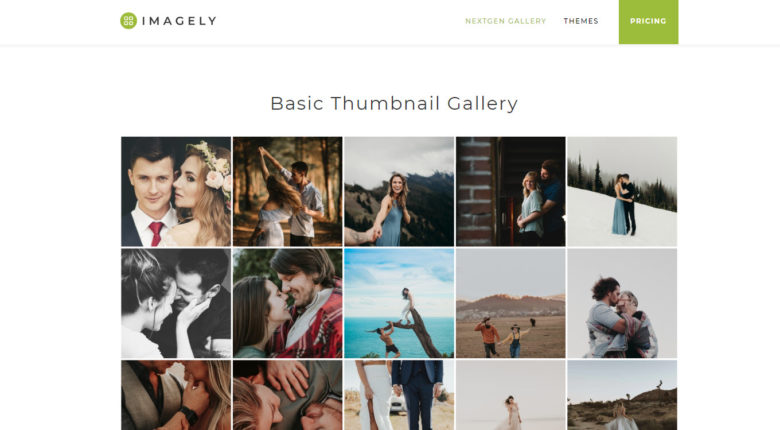 NextGEN Gallery is one of the most powerful WordPress gallery plugins that offers multiple features for users and supports all browsers as well as all kinds of mobiles. It offers a complete management system that allows users to batch upload photos, edit thumbnails, upload metadata, and much more. Read its complete review here.
Main NextGEN Gallery Features:
Responsive Layout;
Social Sharing Icons;
Support YouTube & Vimeo Videos;
Multi Galleries Support;
Mobile responsive;
eCommerce extension.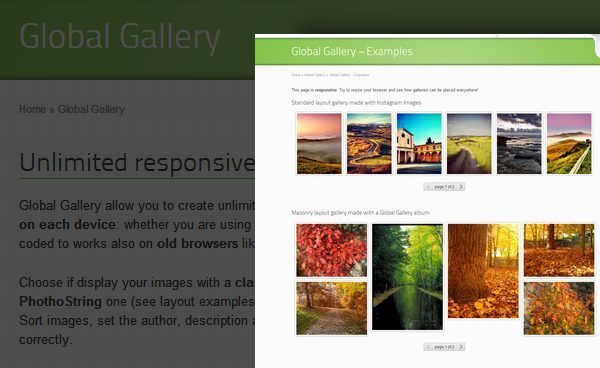 Global Gallery – WordPress Responsive Gallery
Global Gallery is an interesting photo gallery plugin that creates filterable, fully responsive, and adaptive galleries on your website. It uploads very quickly, and its management system is very easy to grasp. They offer four gallery layouts, as well as automatic gallery creation.
Main Global Gallery Features:
1Post in Particular WordPress Category;
Flickr Sets;
Pinterest Boards;
Facebook Pages;
Google + Albums;
Watermarking option;
WP galleries integration.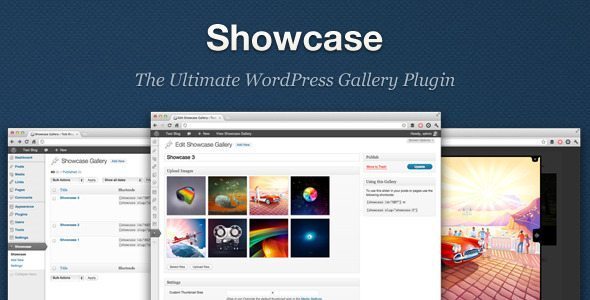 It's a powerful gallery plugin that allows you to showcase your best pieces by creating galleries, albums, and even portfolios. It's completely free, which comes in very handy if you're just starting out, and you're not ready to invest in such tools.
Main Showcase Gallery Features:
Multiple Albums Creation;
20+ Different Layout Hover Effects;
Unlimited Layouts Creation;
Full Documentation;

It's one of the most flexible slideshow gallery plugins for WordPress websites. You can easily and professionally display images on your websites by using it. It's very simple to integrate the galleries you created with this plugin into your website – they use shortcodes for it.
Main Slideshow Gallery Features:
Newsletter templates;
Multilingual ready;
Shortcode for Gallery Slides;
Multiple Album Created;
Multiple Layouts;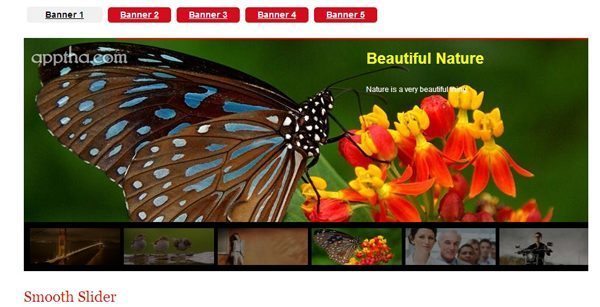 This WordPress Image Gallery plugin is developed by Apptha, and it's beautifully designed with the Mac Dock effect. You can create multiple albums and upload unlimited photos, as well as Import Albums from Picasa, Flickr, and Facebook, and show with the Mac Dock effect.
Main Mac Photo Gallery Features:
Mac Dock Effect;
Create Multiple Albums;
Facebook Share Icons;
Multiple Pictures Upload;
Import Albums from Picasa, Flickr, and Facebook.
Conclusion
This post was orginally published on: November 14, 2020 and was updated on: August 15, 2023.
Source: https://wparena.com/top-wordpress-gallery-plugins/
---
---
You might also like this video