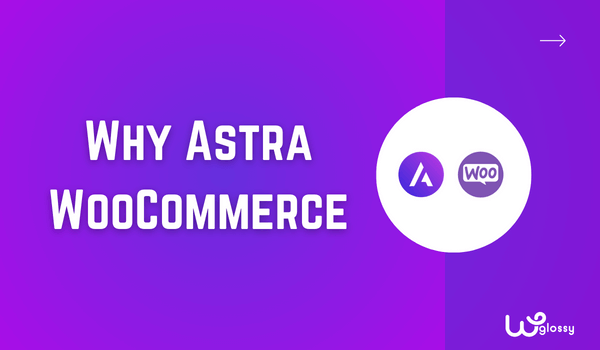 Are you looking for the best WordPress theme for your eCommerce store? Getting Astra for WooCommerce site is a wise decision! Let me explain the reasons and setting preferences so you will use the theme without hesitation.
When you run a WooCommerce store, it's better to have the best design. Since your business entirely relies on customers, you should develop a well-designed, speed-optimized, highly customizable WordPress theme.
You'll get many options if you search for a WooCommerce WordPress theme on Google. But which one to choose? What can you expect from the themes meant for eCommerce sites? In this article, I will show you the finest WooCommerce theme in the market – Astra.
I'll also show you how the Astra theme can help WooCommerce stores boost conversion rates. But before diving deeper into the post, let's see what to look for in a WooCommerce theme. Let's get started!
What to Look for In a WooCommerce Theme?
Before choosing a WordPress theme for your online store, look for these options:
Performance: Since speed is a crucial factor affecting your WooCommerce store's conversions, choose a WordPress theme optimized for performance.
Security and Updates: The theme author must release regular updates and security patches. This helps stores to stay away from vulnerabilities and other similar threats.
Customization: A page builder-friendly theme can help you create custom designs without hassle. This option can be crucial for developing custom landing pages.
Pricing: the theme needs to be affordable. Spending hundreds of dollars for a theme monthly is not a good option. So, choosing a theme that's affordable/budget-friendly will always help.
Support from the author: Need help with the theme or customization? Contact the support team. So, ensure the theme you plan to use comes with an excellent support team.
Compatibility: Ensure the theme is compatible with your plugins. This will help you run the online store smoothly.
Now, you know what to look for in a WooCommerce theme. Next, let's see how Astra could be a great addition to your WooCommerve store.
Astra Theme: An Introduction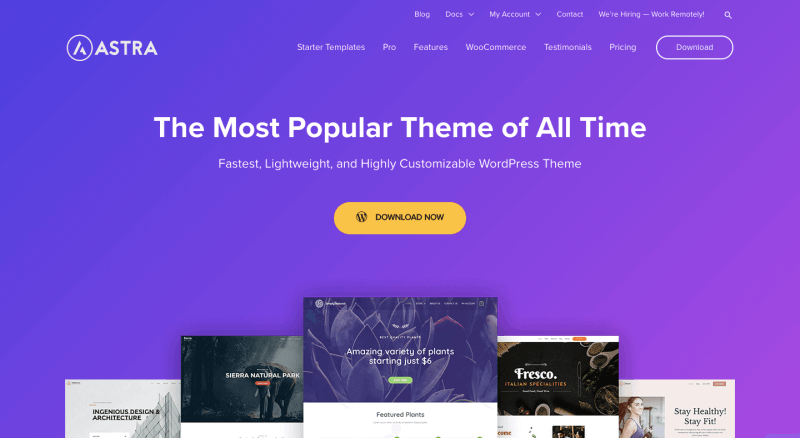 When your main priority is a faster loading and highly customizable WordPress theme, you should check out Astra. Astra is a freemium WordPress theme developed by BrainStormForce. The theme is trendy, and more than 1 million websites are using it.
Apart from that, there are more than 5000 5-star ratings for the theme.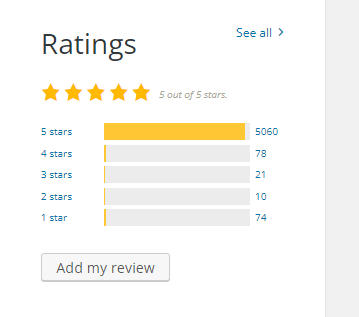 This tells that Astra is one of the finest WordPress themes in the market users love. In a nutshell, here are a couple of Astra features you are going to get:
Optimized for Speed
Typography Customization
Layout Customization
Secured Code
Sidebar Customization
Custom 404 Page Designs
Pre-made Templates
Third-Party Integrations
And so on.
Do you want to learn more about the theme, check out my Astra WordPress theme review.
Astra for WooCommerce – Best Features
In a nutshell, these are the WooCommerce-oriented features of Astra:
Faster than Competitors
Codeless Customization
Secure Code
Infinite Scroll
Product Grid Settings
Off-Canvas Sidebar
Quick View
Gallery Customization
Dropdown Cart
Sales Bubble Style
Checkout Options
Color Customization
Product Catalogue
Below, I will explain each feature in detail so you will understand the topic better. Without any further ado, let's get started.
1. Faster than Competitors
When running a WooCommerce store, ensure the website loads faster for your customers. If your website loads slowly, you may lose customers, conversions, and revenue.
Apart from the installed caching plugins, and other plugins, your WordPress theme also affects the website's speed.
In our tests, Astra scored better than most WooCommerce-oriented WordPress themes. Here's the speed test result:

This tells that Astra would be a great addition to a WooCommerce installation, and it won't affect the speed and performance of the store.
2. Codeless Customization
The default Astra pro WooCommerce configurations are basic; develop a custom theme design if you need your store to stand out.
Usually, creating custom landing pages will cost money because you need to hire a WordPress developer or get a page builder.
In this case, Astra can be customized the way you want without touching a single line of code.
After activating the premium version of Astra, you will be seeing the individual modules in the theme panel.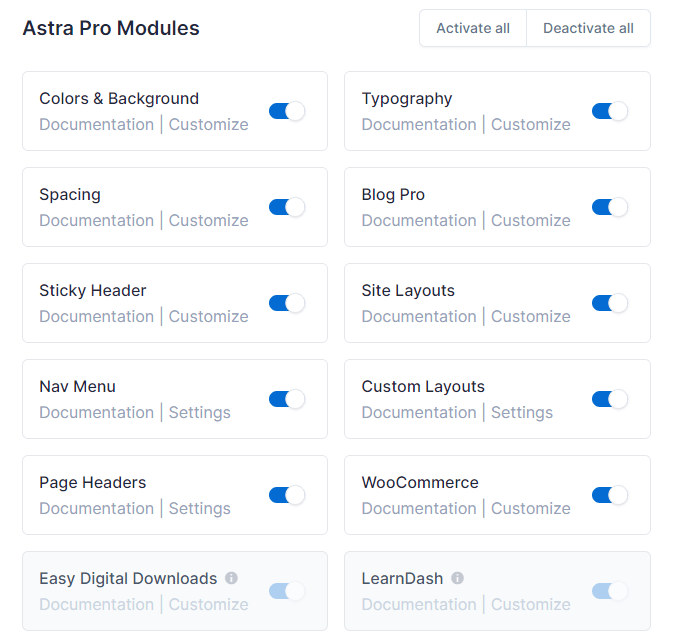 Enable/disable features according to your preferences. After enabling the modules you need, open the WordPress customizer.
There, you see every customization option.
For example, in this case, I will tweak the Breadcrumbs. Breadcrumbs would be a handy feature when you have many WooCommerce products listed.
So, to do this, open the breadcrumb customization wizard.
You may tweak the options from the next page.
This way, you can customize your Astra-powered website. As I mentioned, try to tweak every inch of your website like breadcrumbs.
3. Secure Code
Since WordPress powers 43% of all websites worldwide, people will try to hack the sites. When you run a customer-centric business like a WooCommerce store, this can be a pain.
In my experience, Astra has a secured code for complete peace of mind. The developers will constantly update the code with the best security practices, features, and bug fixes.
4. Infinite Scroll
If your WooCommerce store has a lot of products, adding a page navigation at the end of the shop page won't be feasible. Customers will feel irritated when they press the next page every time to find a product.
To solve this issue, you could implement the infinite scroll feature. This way, the user does not need to deal with pagination. The theme will automatically load every product as the user scrolls down.
5. Product Grid Settings
Choose how many products to display on the cart page.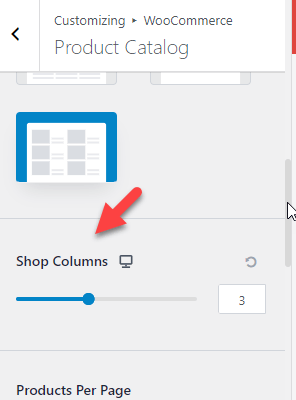 For multiple products, choosing a higher number would be better. But always check the shop archive after tweaking this option. If a higher number affects the user experience, it is time to change that.
6. Off-Canvas Sidebar
Displaying the filtering option in the off-canvas sidebar would be handy in multiple situations. This way, the customer can use the feature without any hassle.
As a site owner, use your website's space efficiently. To use this feature, enable the Astra Woocommerce filter option.
That's it! The theme will now display the filtering option on the side of your shop archive.
When you click on it, the sidebar of the off-canvas type will display all the necessary filter options.
6. Quick View
Do you want to add a feature where customers can view the product without going to the individual product's page? With the Quick View feature, that's possible.
Inside the Astra theme WooCommerce settings, you have the option to enable the Quick View feature. Once enabled, customers can view the product in a pop-up without entering individual pages!
To boost the user experience, this feature can be helpful.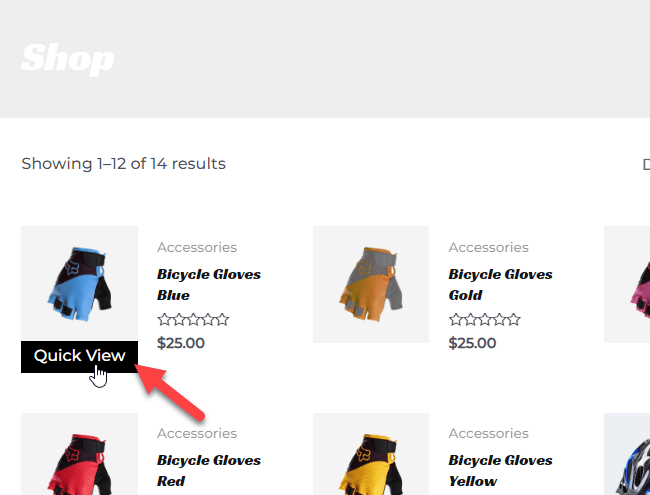 7. Gallery Customization
Using a product gallery to let the user know more about the product is good. It is an excellent way to improve the overall user experience.
By default, WooCommerce comes with a basic gallery style. To solve this issue, Astra WooCommerce comes with multiple gallery options.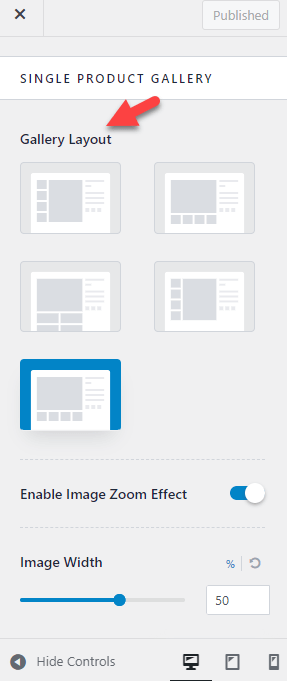 They are:
Vertical
Horizontal
First Image Large
Vertical Slider
Horizontal Slider
While changing the style, it will reflect on the individual Astra WooCommerce product page.
8. Dropdown Cart
Customers need to check their cart page every time to see what's inside. Astra has a solution to solve this issue.
The Dropdown cart feature lets customers see what's inside without leaving their visiting page.
From the WooCommerce cart settings, configure the display requirements here. It is a helpful feature.
9. Sales Bubble Style
Use the sale notification bubbles to improve product viewability and reduce cart abandonment.
Under the miscellaneous settings of Astra Woocommerce, identify the dedicated option for enabling sales bubbles.
There are multiple styles available.
Circle
Circle Outline
Square
Square Outline
Once you have changed the style, the front end will update the same.
10. Checkout Options
Optimizing your online store's Astra WooCommerce checkout page will result in better conversion rates and more revenue.
With Astra's in-built checkout page customization feature, you may tweak this page without any conflicts.
You will have options to customize:
Checkout Form Width
Form Layout
Form Fields
Elements
Every change will be reflected in the live preview section. You do not need to use a third-party plugin for the customization. Astra got you covered.
11. Color Customization
Tweaking the website's design can be a challenging task. It will take time and effort if you would like to improve at CSS.
Plus, find a suitable HTML class to apply the CSS, see the final result, make changes again, etc. It's the traditional way.
With the help of Astra theme, you will get a completely new experience in color customization. Under Global Customization, check the color customization options.
This way, you can change the website's design in particular areas. It will help you match the CSS with your brand colors.
Since the WordPress customizer displays every change right after a few seconds in the live preview section, you can see what you are getting.
12. Product Catalog
Do you want to try multiple product catalog styles? Astra's product catalog option makes it more feasible to tweak the options according to your preferences.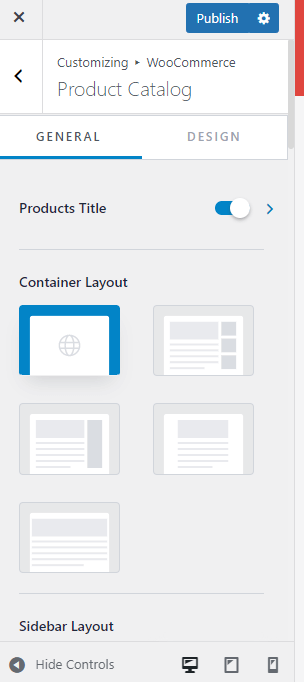 Customize
Container Layout
Sidebar Layout
Shop Layout
Shop Columns
Archive Content Width
Display Options
And so on.
With these options, just tweak the entire shop archive and modify every inch. To stand out from the crowd, tweaking the product catalog can be helpful.
Astra Wocommerce Theme – Pros and Cons
This section will show the Astra theme's advantages and disadvantages while using it on a WooCommerce store.
Astra Pros
Highly customizable theme
Secured and lightweight code
Can avoid most third-party plugins
Easy integrations with other platforms
Cutting-edge features
Conclusion
Handling a WooCommerce store takes work. Since it is a customer-centric business, you must be careful while building an online store. Creating marketing strategies and tweaking the design for better user experience are inevitable things WooCommerce store owners must do. So, go with a better design to make huge conversions.
In this article, I have shown you the main things to consider when choosing a WooCommerce theme and why and how Astra for WooCommerce would be a good fit for every online store as it is optimized for speed, highly customizable, and has WooCommerce dedicated features. Hence, the Astra WooCommerce theme could be a good option for your next online shop.
Source: https://www.wpglossy.com/astra-for-woocommerce/
---
---
You might also like this video