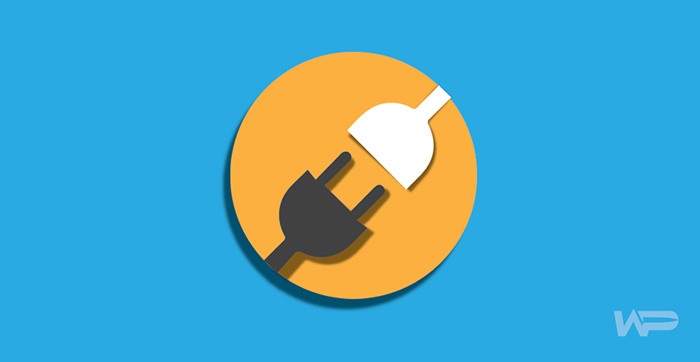 Last Updated on by WP Warfare
There are several amazing WordPress caching plugins that can help you enhance your website's performances and make sure no one jumps ship just because your pages aren't loading fast enough. Today, we're going to review WP Rocket one of the most popular caching plugins for WordPress.
There are two things that make a successful website: great content and great speed. Now, while it's completely up to you to deliver the captivating content that will keep your audience coming back for more, you're not so alone when it comes to speeding up your WordPress website. All you need is a good caching plugin.
See, nothing drives people away like a slow-loading site. And even if the thought of a high bounce rate doesn't make you break out in a cold sweat, you should keep in mind that website speed and performance also affects your search engine ranking. So if you want Google to be your friend, you're going to want to make sure your site is optimized to the max.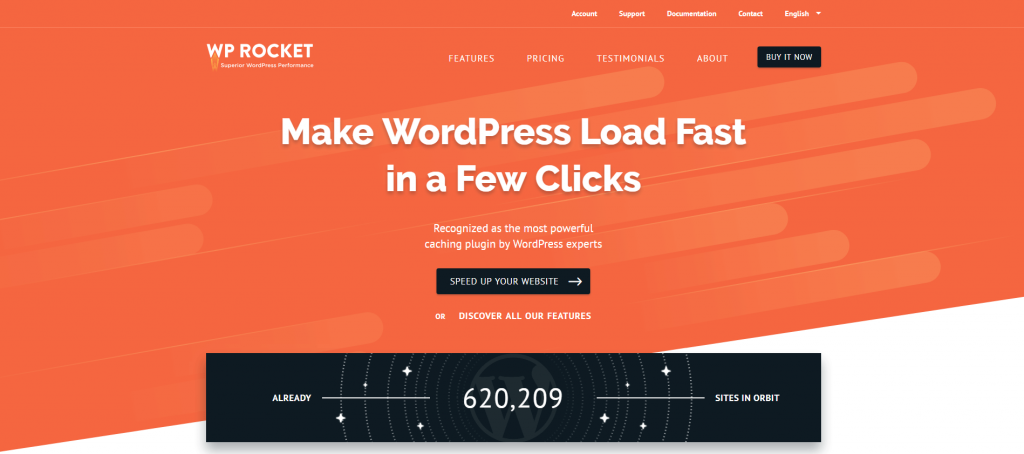 WP Rocket Performance Test
There's no use in beating around the bush, so let's start by answering the important questions. Does it work and how well?
For the purposes of this review, I set up a simple blog post containing some text, a few high-res dummy images, and two embedded videos (one from YouTube, the other from Vimeo).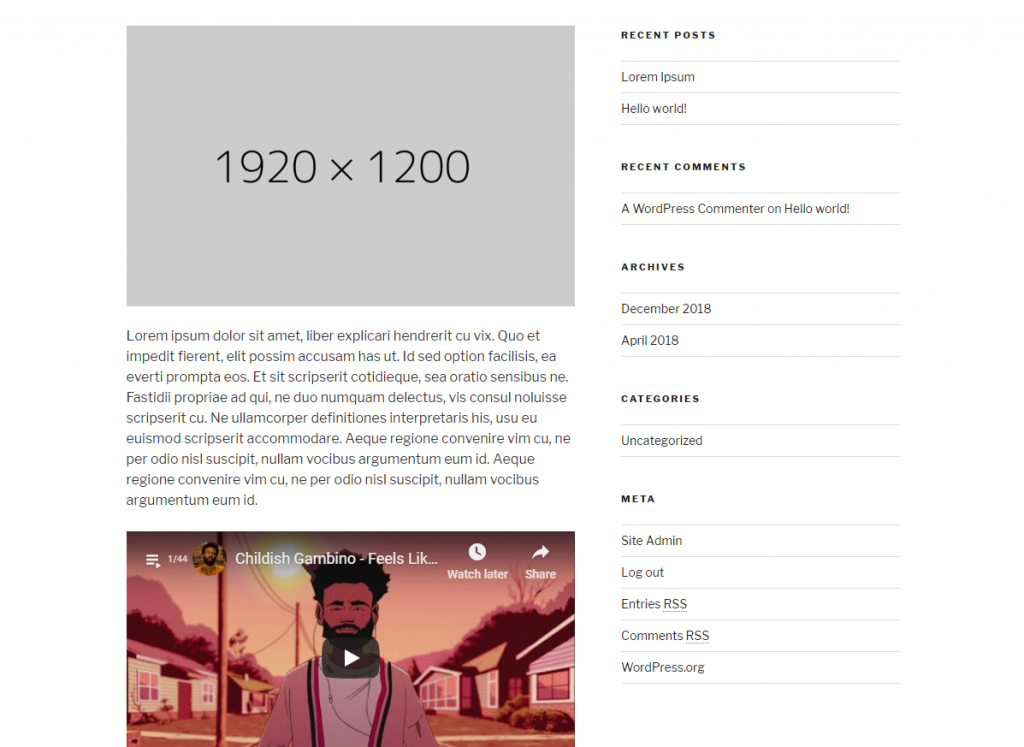 Here are my speed test results from Pingdom before I installed and set up the WP Rocket plugin:

And here's what I got with WP Rocket running on my website:

Not too shabby at all. By simply enabling some basic options in the WP Rocket settings panel, I got a massive 57% improvement in my page load time, a 64% reduction in page size, and almost 50% less requests made to my server. And it took me less than ten minutes.
An In-Depth Look at WP Rocket's Features
Once you install and activate WP Rocket, you'll be greeted by the Dashboard. This is where you can see your basic account info, like what license you purchased and when it expires. You can also decide whether you want to participate in the WP Rocket Beta Testing Program, as well as perform some quick actions like cleaning your cache and initiating cache preloading. Nothing much to see here, in all honesty, except for the beautiful and extremely user-friendly design of WP Rocket's settings.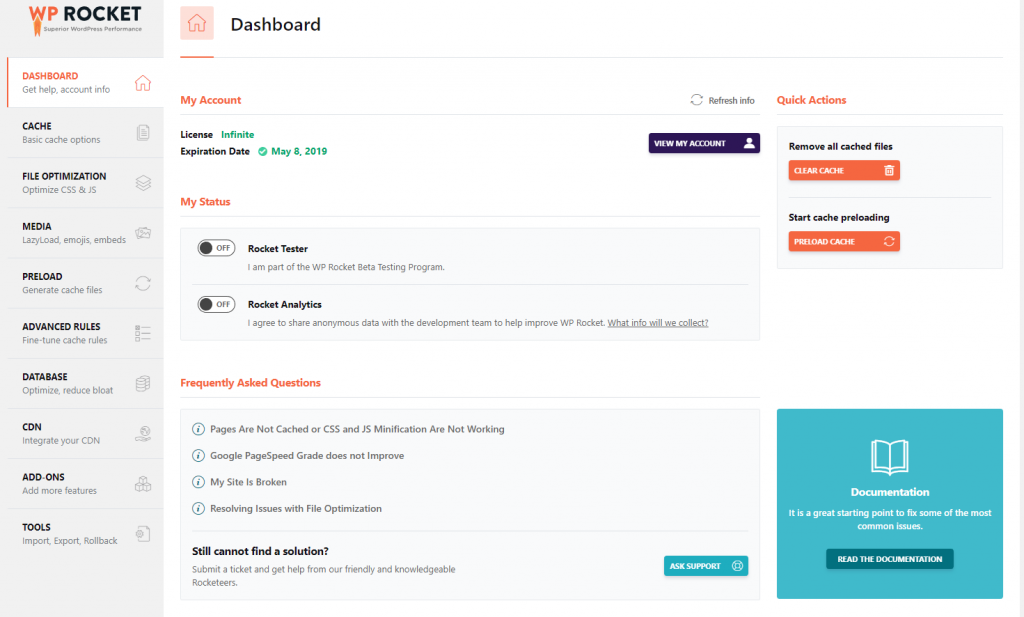 It's when you click on the Cache tab that things start getting interesting. Here, you can control your website's caching options for mobile devices, logged-in WordPress users, and SSL- encrypted  connections. You can also set your cache lifespan, ensuring your cache is automatically cleared after a certain period of time.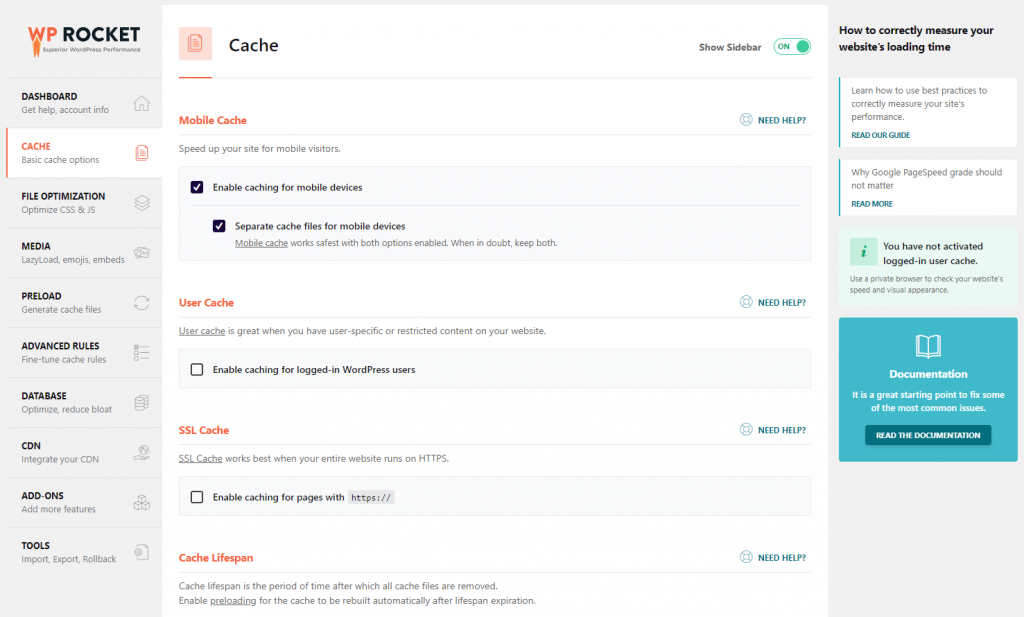 The File Optimization tab lets you choose whether you'd like to minify and combine your HTML, CSS, and JavaScript files. And if you have any CSS or JS files that you want to keep intact, you can simply paste the URLs of those files into the designated fields to exclude them from any minification.
Besides minifying your files, you can also choose to optimize the delivery of your stylesheets by letting your pages load without CSS files, as well as letting your JavaScript files load deferred (note: Google looks upon both of these things favorably when scoring your page speed, *wink wink*).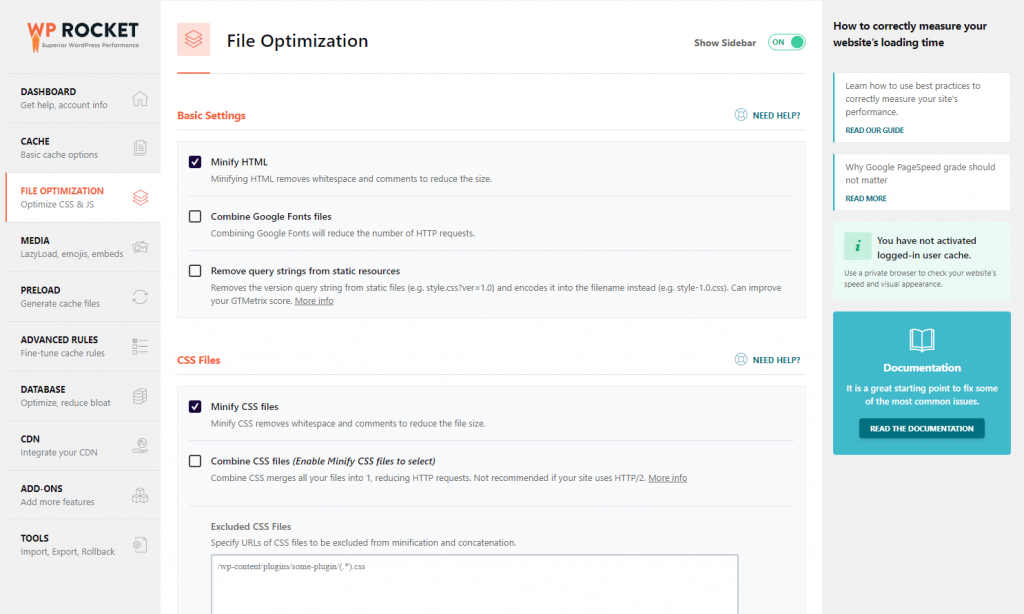 The Media tab is where you can enable Lazy Loading for your website. This option makes sure images, videos, and all embedded media are only loaded when needed, i.e. as they come into view. This can greatly reduce the number of requests to your server and improve your initial page load time.
But Lazy Loading isn't all the Media tab has to offer. You also have the option of disabling WordPress emojis (displaying the default emojis of your visitors' browsers instead) and disabling WordPress embeds, which prevent others from embedding content from your site, (so you don't get any unwanted server requests from other websites), as well as preventing you (or your site editors) from embedding any content from other non-whitelisted sites.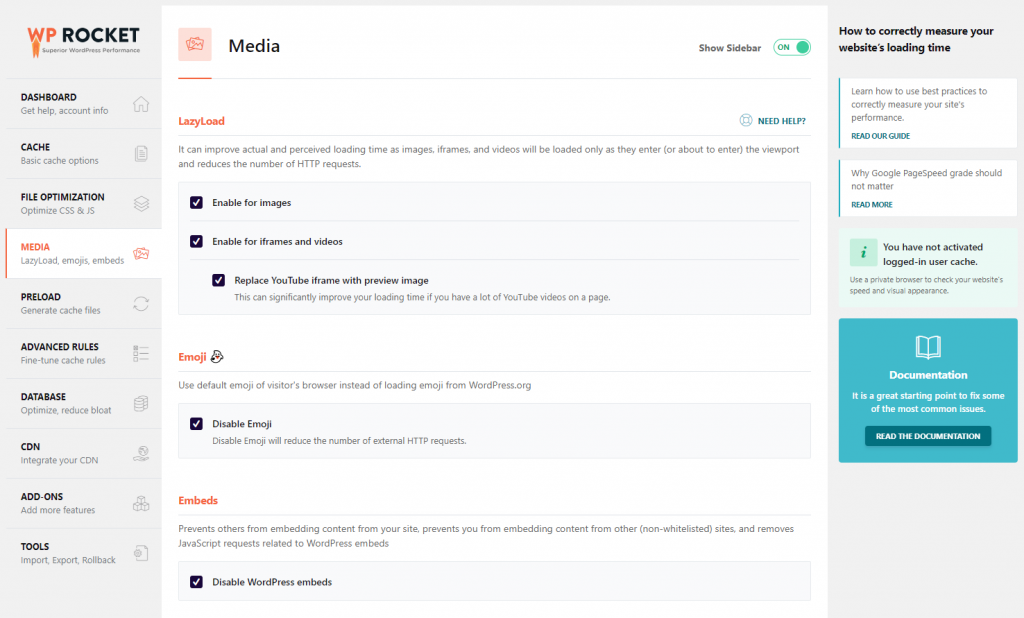 In the Preload tab, you can enable the preloading of cache files. This means that your cache files will be preloaded as soon as your cache lifespan time expires or whenever you decide to manually clear your cache. You can enable sitemap-based preloading (compatible with sitemaps generated by the Yoast SEO plugin) and bot-based preloading. The main difference between the two is that the bot-based option immediately preloads cache for any newly created or updated post or page, while sitemap preloading does not. Most websites will get along fine without the preload bot, which is recommended for use only on well-performing servers.
If you use third-party resources on your site (like Google Fonts, for example), you can give your website a minor boost by inputting the domain name those resources come from into the designated field within the preload tab.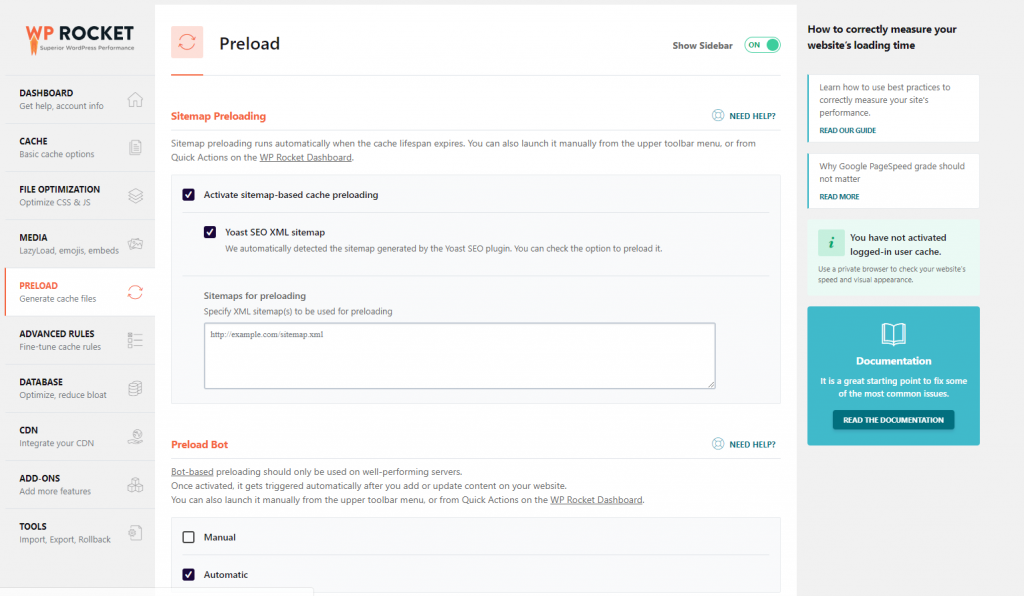 The Advanced Rules tab, as its name suggests, lets you fine tune your caching settings by choosing which URLs, Cookies, and User Agents never to cache, as well as which query strings you want to cache and which URLs you want purged from your cache whenever a post or page on your website is updated.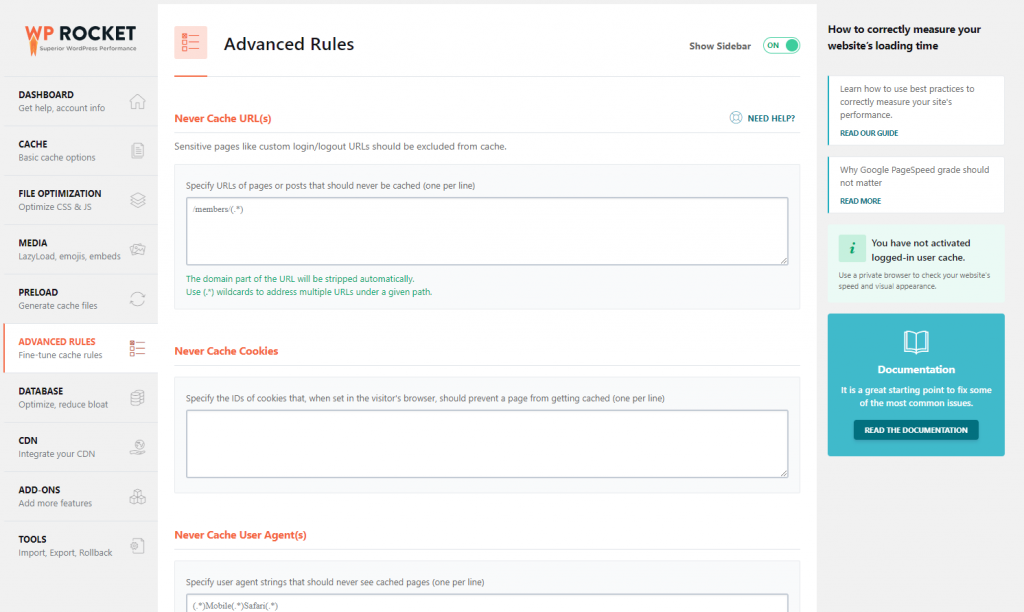 You can use the options in the Database tab to optimize your WordPress database. You get to choose the content you'd like to permanently delete from your database (such as revisions and auto drafts of posts and pages, spam comments, transients, etc.) and can also set an automatic cleanup of your database on a daily, monthly, or weekly basis.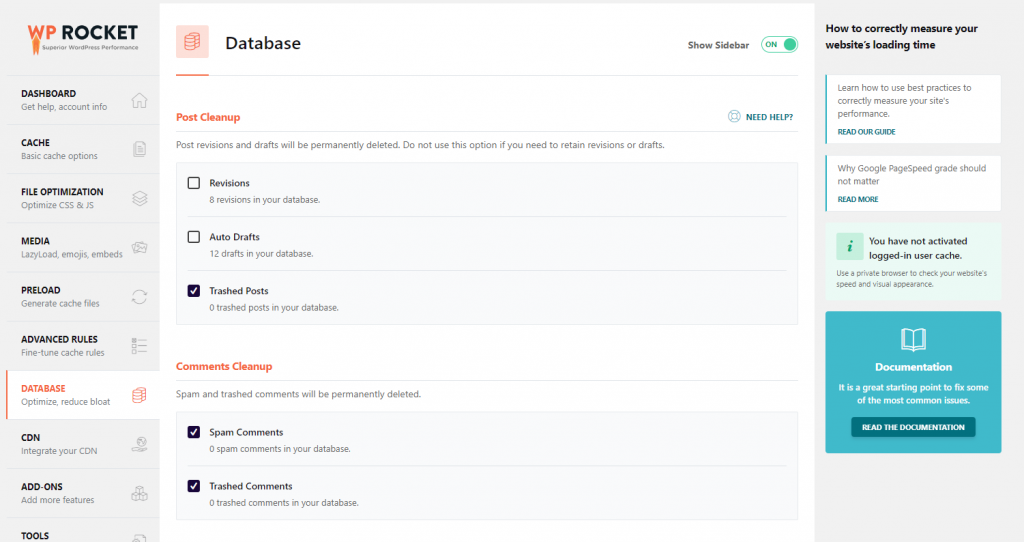 If you use Amazon CloudFront, MaxCDN, or any other Content Delivery Network to optimize your site speed, the CDN tab lets you easily and seamlessly integrate your CDN of choice with WP Rocket.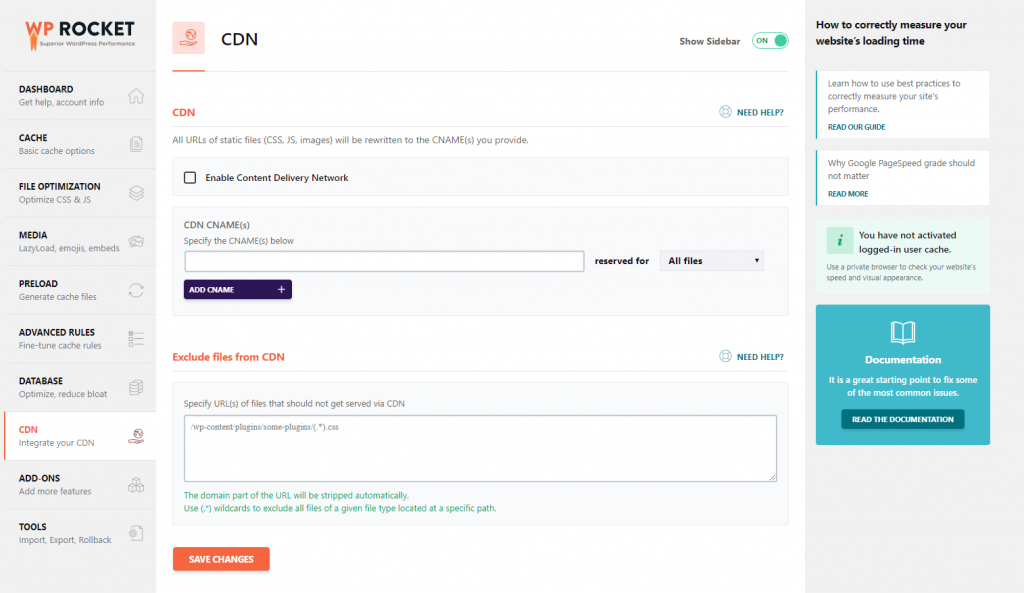 The Add-ons tab makes it even easier to integrate compatible services like Cloudflare and Varnish with WP Rocket.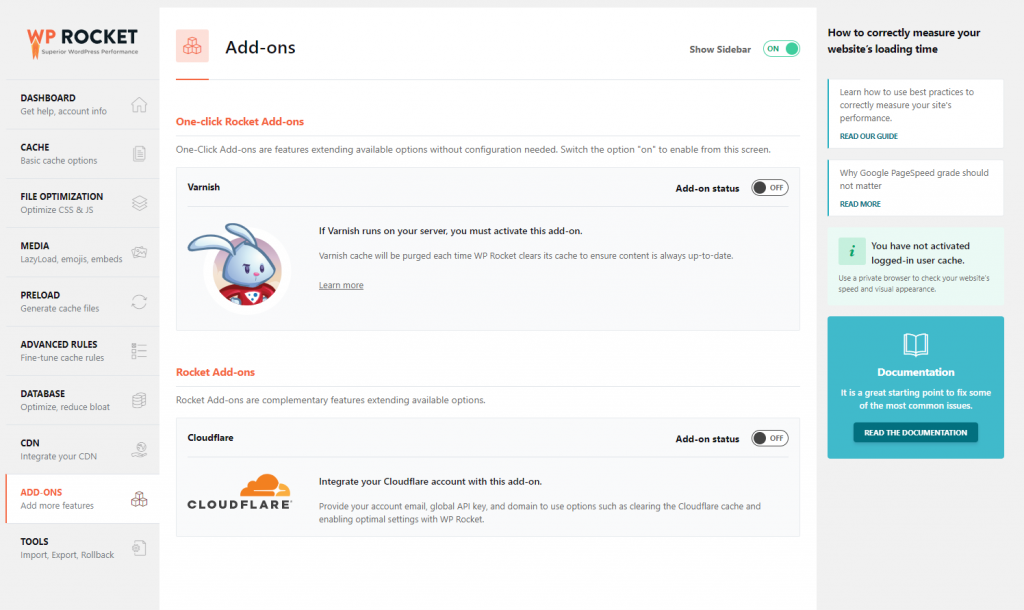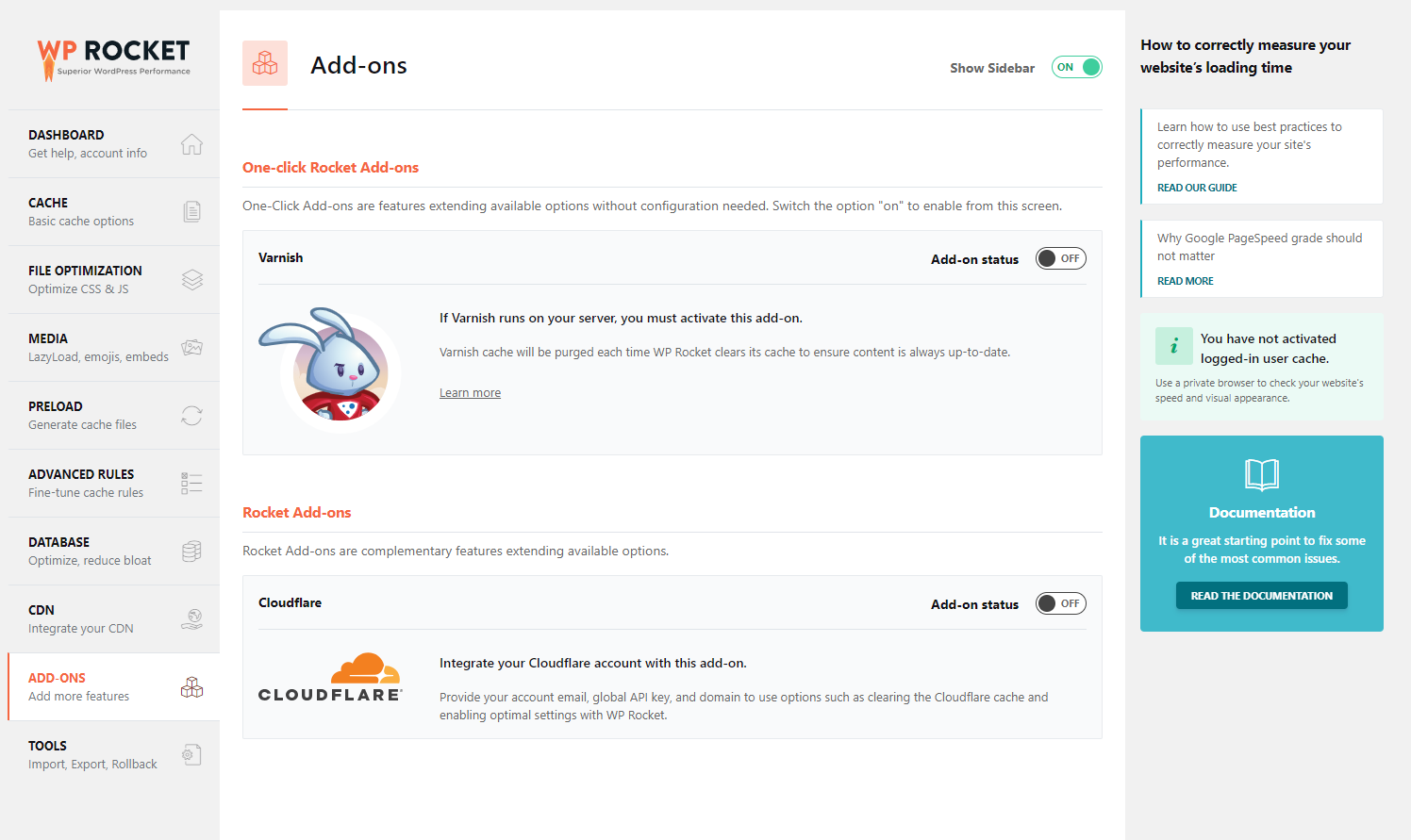 And last, but in no way least, the Tools tab, which lets you import and export your WP Rocket settings with the click of a button. Extremely useful if you have multiple sites you want to use the same WP Rocket setup on.
WP Rocket Pricing Packages
Depending on your needs, WP Rocket lets you choose from three license types:
The Single License costs $39 and will get you 1 year of support and updates for 1 website
The Plus License is $99 and includes 1 year of support and updates for up to 3 websites
The Infinite License, at $199, gets you 1 year of support and updates for an unlimited number of websites
The Takeaway
There's a ton of caching plugins for you to choose from, some free, others not. And honestly, they'll all do a solid job of speeding up your website. The only catch is that the free ones are usually tougher to set up and often require extensive technical knowledge to fine tune to perfection.
WP Rocket, on the other hand, provides a user interface that is not only beautiful but also thoroughly straightforward and intuitive. The team behind the plugin also has a great knowledgebase on their website, and if you ever do get stuck with anything, their support team is just a few clicks away.
So if you're looking for a masterfully made caching solution that's easy to use, beautiful to look at, and guaranteed to speed up your website, WP Rocket is definitely worth your money.
Still not convinced? Hop on over to the WP Rocket website to check out how it compares to some of the other most popular caching plugins out there. If you have any thoughts on our WP Rocket review please let us know in the comments below, we're open to being wrong and if you have any other caching plugins you would like us to review please let us know.
Source: https://wpwarfare.com/wp-rocket-review-is-this-caching-plugin-really-worth-your-money/
---
---
You might also like this video