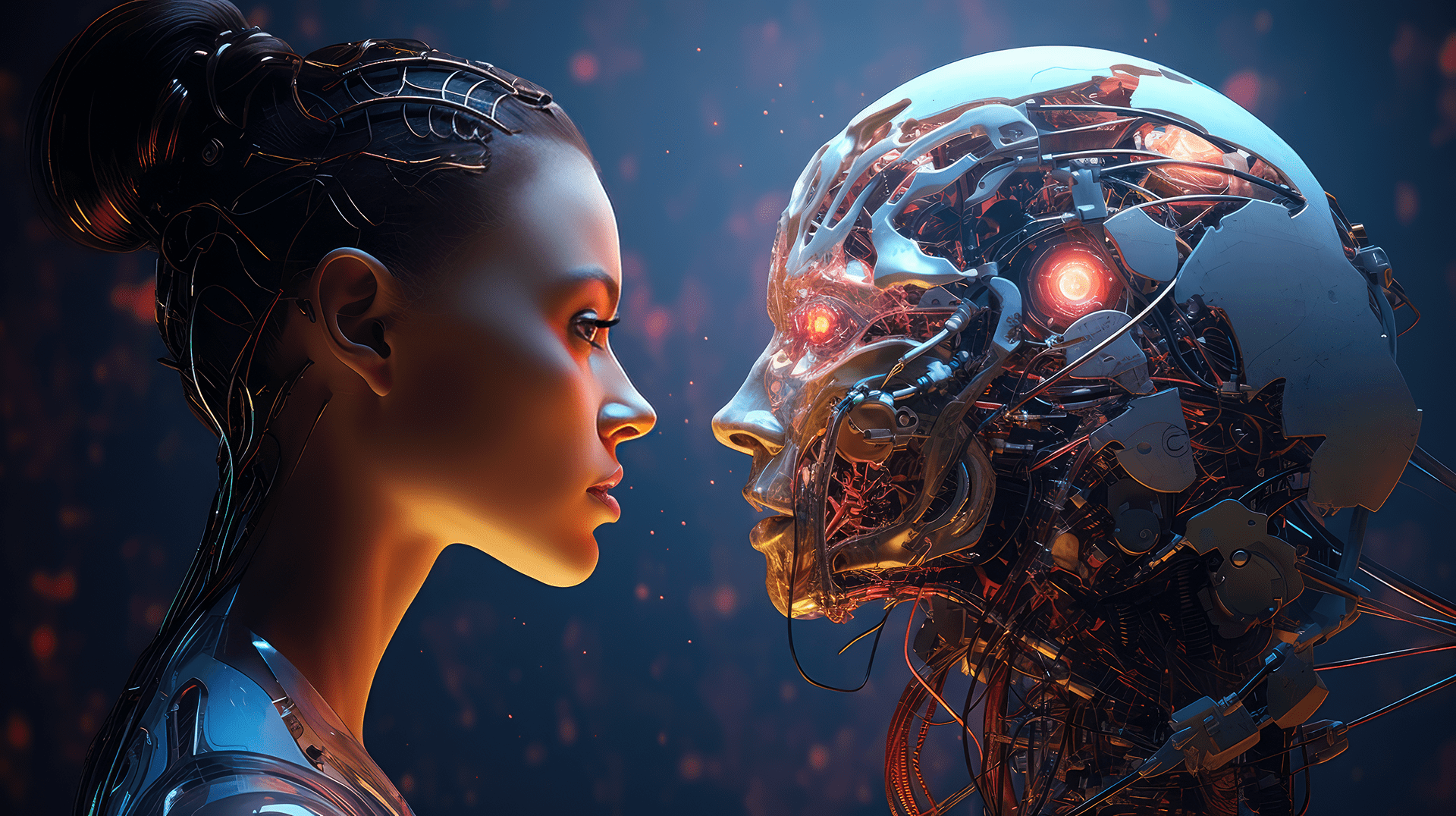 This article will explain the benefits of the %gpt_keyphrase%, shortcode, which is available in both the CyberSEO Pro and RSS Retriever plugins. Every time when you use this shortcode, the plugin instructs OpenAI's GPT to analyze the article at hand and identify a tangible subject or object that captures the essence of the article. This generated keyword or phrase can then be used for automatic image generation by DALL-E and Stable Diffusion AI image generation models.
Since Stable Diffusion currently outperforms DALL-E in generating higher quality images – a trend that is unlikely to change with the newest DALL-E 3 – we recommend opting for Stable Diffusion. But, of course, the choice is ultimately yours.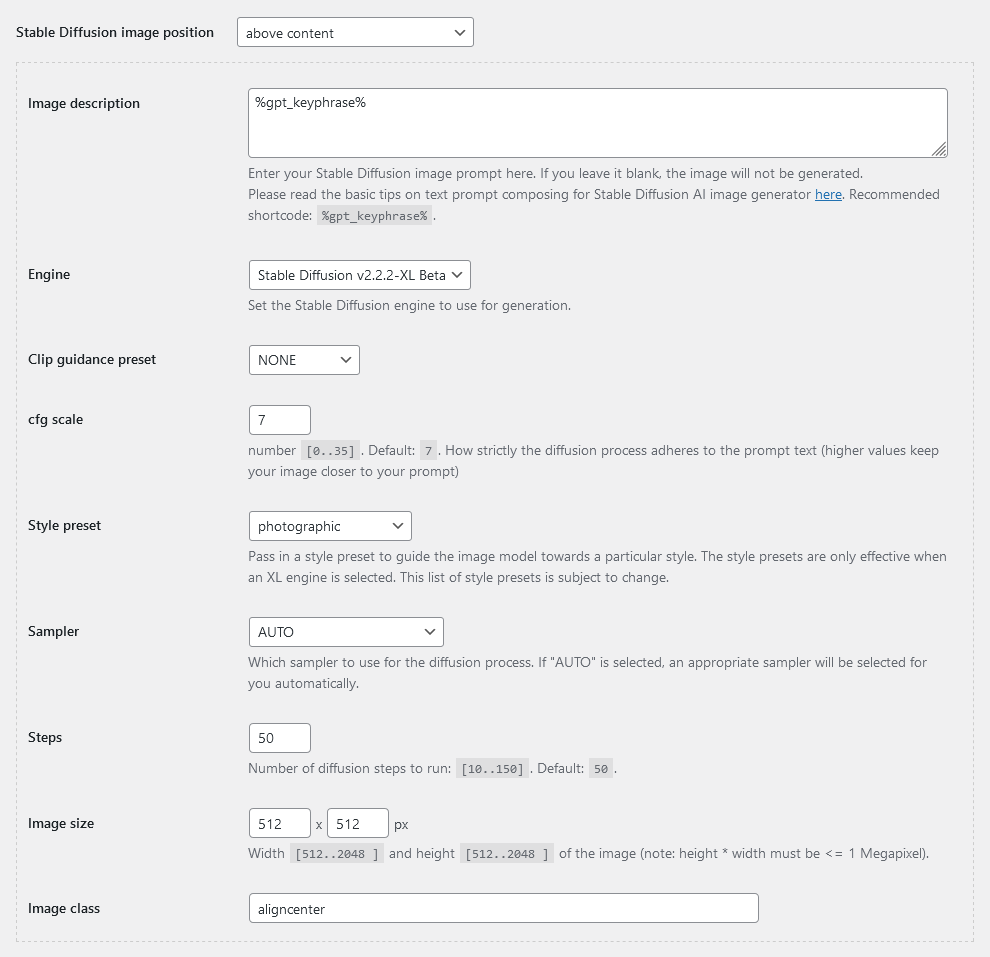 To use %gpt_keyphrase%, simply paste it into the "Image Description" field in Stable Diffusion's settings panel, or into the "Image Assignment" field for DALL-E of the Media Enrichment feed settings section. Alternatively, you can embed the images into your articles via the HTML post templates using special shortcodes like [stable_diffusion] and [dalle]. For example:
[stable_diffusion text="%gpt_keyphrase%" name="%post_title%" stable_diffusion_engine="stable-diffusion-xl-beta-v2-2-2" class="aligncenter"]
In addition to the shortcode itself, you can add your style directions for the generated image. For example, you can specify styles like "Art Nouveau painting of %gpt_keyphrase%", "Black and white photography of %gpt_keyphrase%", etc. Note that Stable Diffusion also offers a number of standard style presets such as "analog-film", "cinematic", "line-art", etc. that will be applied along with your textual description.
We're pleased to announce that in version 10.111 of CyberSEO Pro, the quality of the article subject generated by %gpt_keyphrase% has been significantly improved. This makes the feature highly effective for creating unique images even for news articles.
Remember that Google's indexing algorithm considers not only the uniqueness of your articles, but also the originality of the images used. Therefore, AI-generated images may give you an SEO advantage over images sourced from Pixabay or Google Image Search. If you prefer the latter, keep in mind that the %gpt_keyphrase% shortcode can be used there as well.
Source: https://www.cyberseo.net/blog/back-to-the-topic-of-image-generation-with-ai/
---
---
You might also like this video