WooCommerce Payments vs. PayPal – which is your best option? Read on to learn more.
Running a WooCommerce store is not for the faint of heart. You must add products, manage inventory, accept payments, track orders, handle shipping, deal with disputes, and more.
And that's without mentioning other crucial tasks such as SEO, security, marketing, and ensuring the design is in tip-top shape. It's a challenging job, especially for beginners.
One aspect that drives many WooCommerce store owners insane is payment processing. I say this because not every payment processor will work for your particular type of store.
You'll pay thro' the nose if you choose the wrong WooCommerce payment gateway in a rush.
For instance, some WooCommerce payment gateways don't work in some countries. Other platforms won't support the types of products you sell, which is a bummer.
Moreover, some payment processors will hold your funds and charge extortionist fees that stifle your budding store before blossoming.
You need not worry, though, as we have your back as always.
Today's post comparing WooCommerce Payments vs. PayPal will make sense to anybody running a WooCommerce store.
In other words, you will uncover the best WooCommerce payment processor for your specific needs based on features, pricing, and more.
Note: While there are many payment gateways, we'll only compare WooCommerce Payments vs. PayPal because they provide many features that most online businesses need. Also, you can install both payment services for your WordPress site.
WooCommerce Payments vs. PayPal: A Basic Overview
First, you should know that WooCommerce Payments and PayPal are two distinct animals. Sure, both allow you to accept payments (and do other cool stuff), but they differ in how they operate.
WooCommerce Payments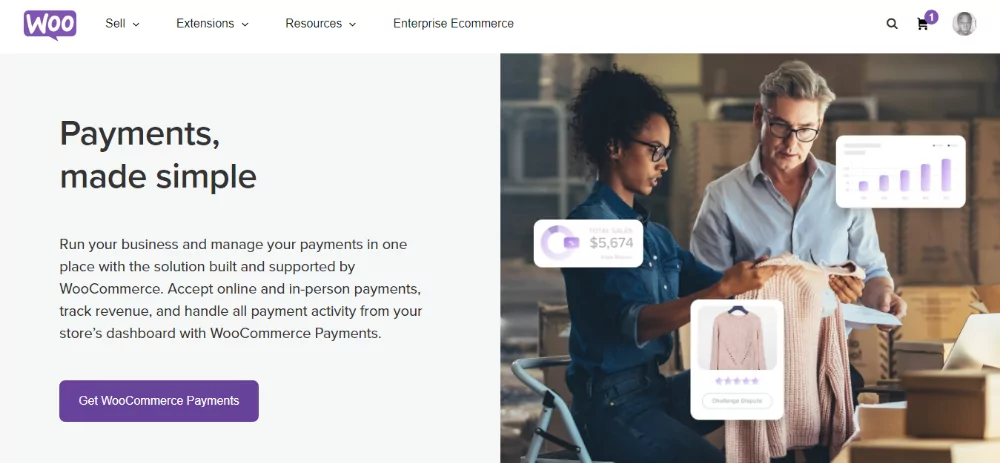 To begin with, WooCommerce Payments is a free WooCommerce extension that allows you to receive payments on your site. You must have a Stripe account and Jetpack to get the ball rolling.
Related: WooCommerce Payments vs. Stripe: The Ultimate Comparison.
All the same, the extension is relatively easy to install on your WooCommerce site. Tip – deactivate your cache plugin before connecting WooCommerce Payments to Jetpack.
Once you connect to Stripe, WooCommerce Payments allows you to accept payments from cards, in-person, and other options such as Apple Pay.
Besides accepting payments, WooCommerce Payments offers a clean dashboard that lets you track revenue and handle all payment activity.
The WooCommerce Payments add-on is meant solely for WooCommerce stores. It's an ideal solution for retailers that want a simple tool to organize payments.
PayPal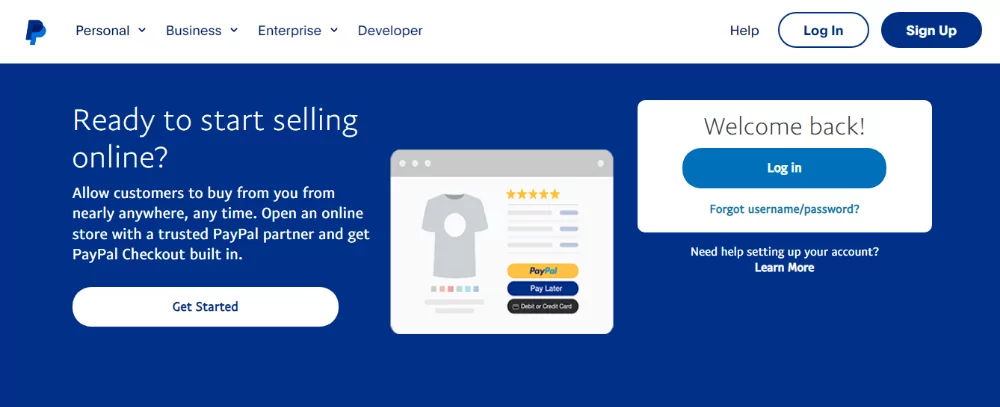 On the other hand, PayPal is a payment company such as Stripe. It's a fully-featured payment service that works with many apps, not just WooCommerce websites.
Being the king of payment processors, PayPal offers many payment methods, including cards, Express Checkout, Pay Later, POS, Apple Pay, and more.
With many integrations and WordPress plugins (e.g., PayPal Payments), you can easily connect PayPal payment gateways to your WooCommerce store and receive payments.
WooCommerce Payments itself lets you add PayPal as a payment method via an extension.
However, you must log in to your PayPal dashboard to track revenue and manage payment issues such as disputes and refunds.
PayPal offers payment solutions for individuals, small businesses, and enterprises. For new and growing WooCommerce stores, a personal or business account is sufficient.
The platform is popular among freelancers and small businesses that want an all-in-one payment solution.
WooCommerce Payments vs. PayPal: Features
Comparing WooCommerce Payments vs. PayPal in terms of features is akin to comparing a cat vs. a lion. One is a simple add-on for the WooCommerce plugin, and the other is a multi-platform system capable of anything.
Supported Countries & Currencies
The best payment gateway for WooCommerce must support your country and the currencies you will use. Otherwise, you will run into problems later.
WooCommerce Payments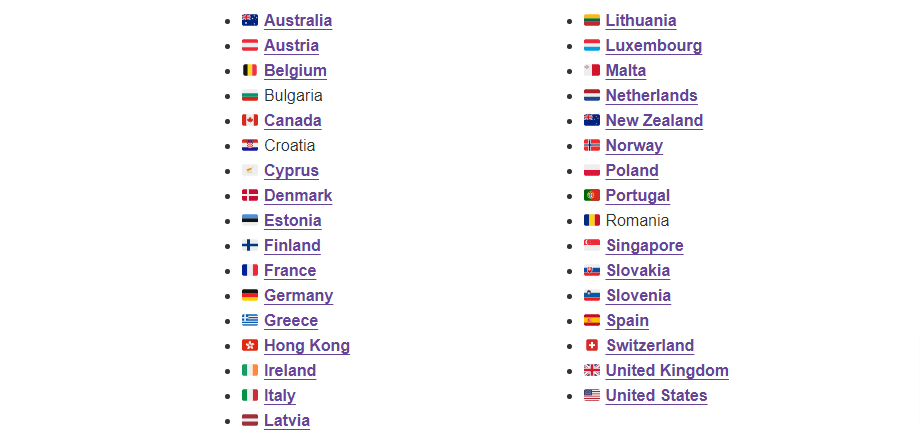 For starters, WooCommerce Payments supports 30 countries and 100+ currencies at the time of writing. If your business is registered in the US, Europe, Australia, or Singapore, you can set up WooCommerce Payments easily.
However, you're not so lucky if your business is registered in Africa, China, and the rest of Asia.
Also, some features, including built-in subscriptions, instant deposits, and in-person payments, are only available in the US. This is bad news for sellers in other supported countries who need such payment models.
Before choosing WooCommerce Payments over PayPal, check out the list of supported countries to avoid hiccups when setting up the service.
What About PayPal?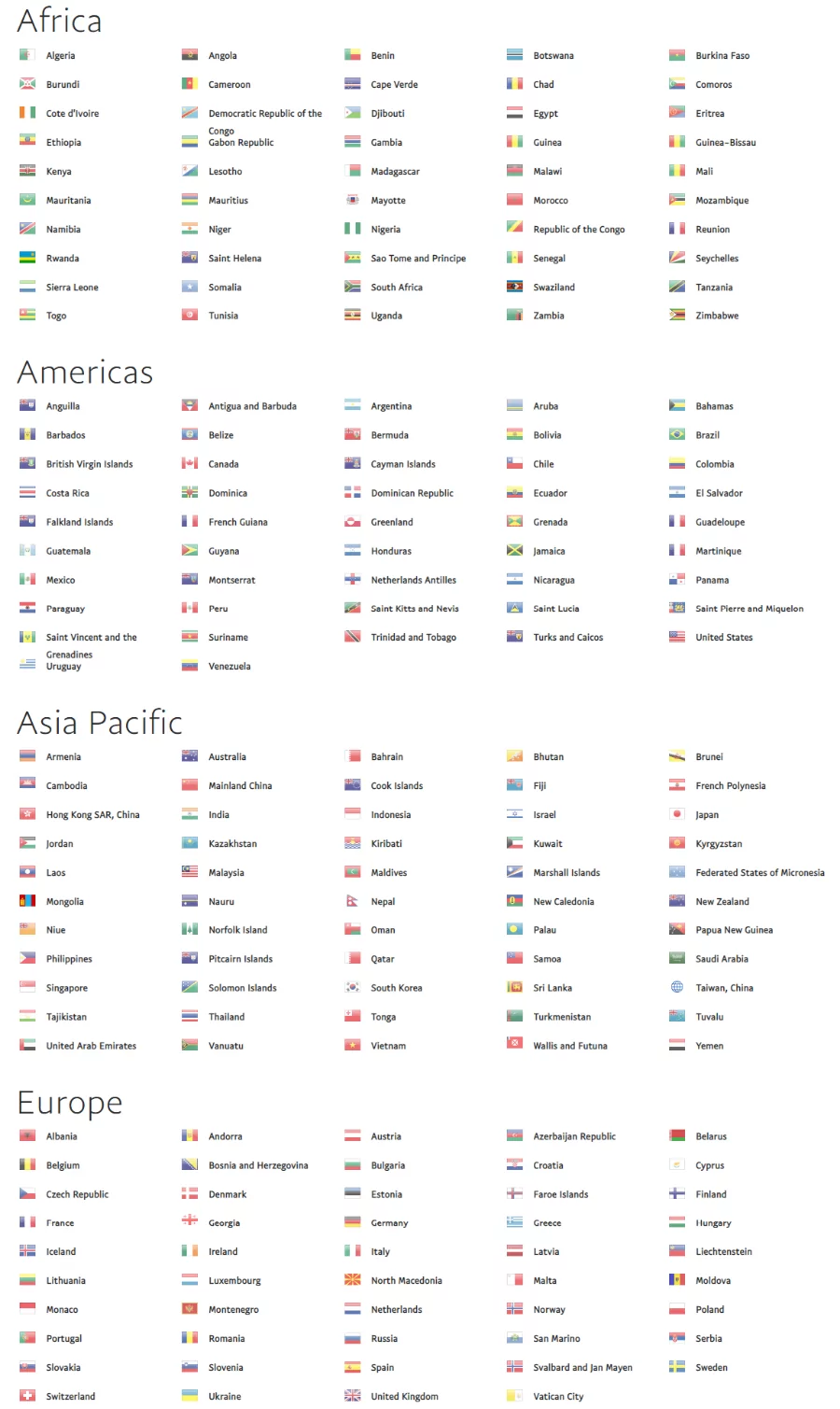 PayPal is a global payment processor supporting over 200 countries/regions and 25 currencies. This is good news for businesses registered in the Americas, Africa, Asia Pacific, and Europe.
Supporting many countries lets merchants set up payment solutions without the geographical limits that come with WooCommerce Payments.
For this reason, choosing PayPal is a no-brainer for anybody looking to start a business almost anywhere. It is a fantastic solution for companies with multiple branches in various parts of the world.
As things stand, WooCommerce Payments is mainly for WooCommerce stores registered in the US and Europe.
Verdict: PayPal beats WooCommerce Payments hands down as far as supported countries go. You probably won't need all the currencies, so that doesn't matter.
WooCommerce Payments vs. PayPal: Payment Methods & Integrations
The payment processor you choose for your store must offer multiple payment methods and integrations.
Why?
Giving your buyers more ways to pay improves the user experience and boosts your checkout conversion rate – and don't we all want that?
WooCommerce Payments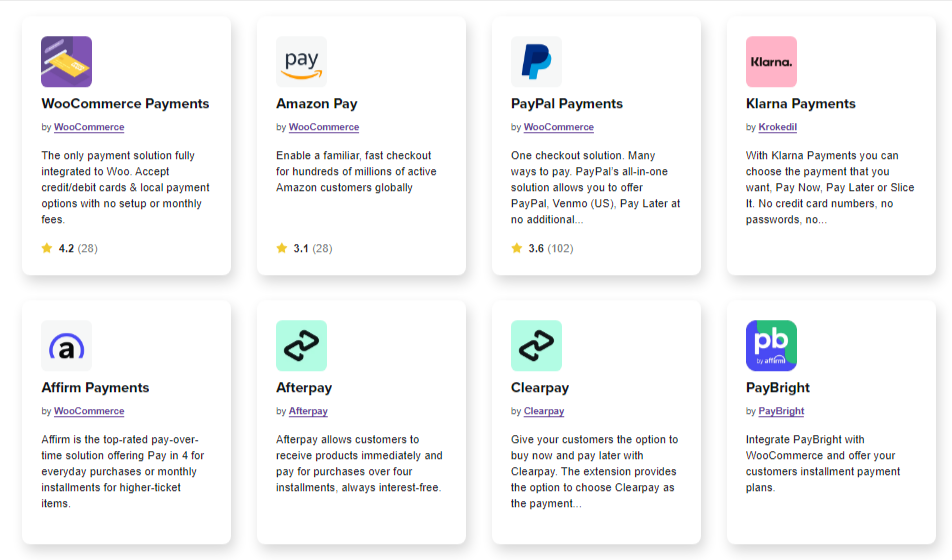 As we hinted earlier, WooCommerce Payments is a WooCommerce payments plugin that allows you to accept payments via Stripe. In other words, the plugin won't work unless you connect it to an active Stripe account.
Once up and running, you can collect payments from major cards, Apple Pay, Google Pay, and Link by Stripe. European store owners also enjoy support for Bancontact, EPS, giropay, iDEAL, Sofort, and Przelewy24 (P24).
For more payment methods, such as Amazon Pay, PayPal, and "Buy now, pay later", you must install the respective WooCommerce Payments extensions.
To sell subscription products, you must purchase the WooCommerce Payments Subscription extension, which costs $239 annually. Alternatively, you can use the built-in WooCommerce subscription feature, which is a drag.
If you're a new seller, WooCommerce Payments will hold your initial payment for 7 to 14 days depending on your country. Once the initial waiting period is over, the standard time for WooCommerce Payments is 2 days. In addition, you can request an instant payout if you meet certain criteria.
While you might say the process is easy, it takes time to configure WooCommerce Payments. If all goes well, you'll have a clean dashboard that lets you view payment-related data inside WordPress.
Other Notable Features
Automated deposits to your bank account;
Funds are available for deposits two days after they're received;
Fraud protection;
Invite-only financing options for US businesses;
Custom solutions for established merchants;
Priority access to world-class support;
Enable faster payments via saved cards.
How Does PayPal Compare?
To start accepting payments, you need an active PayPal account, which is free and easy to create. You can always start with a personal account. Later, you can easily upgrade to a business account. Still, the business account offers more perks.
PayPal comes with plenty of payment methods. Buyers can pay with their PayPal balance, cards, bank transfers, Pay Later, Express Checkout, Venmo, POS system, and Apple Pay (currently available in the US only).
For sellers in the EU, the payment processor also supports local payment methods such as Bancontact, BLIK, EPS, giropay, iDEAL, MyBank, Przelewy24 (P24), and Sofort.
If you offer freelance services, you needn't connect PayPal to your portfolio site to accept payments. You can use PayPal invoicing, which is a breeze.
Integrating PayPal with your WooCommerce store is easy because you have WordPress plugins. For beginners, accepting payments is as simple as linking your WooCommerce store to PayPal, which is easy.
Developers, too, will have a field day with the available PayPal APIs and SDKs. That means you can customize how PayPal works on your website.
PayPal offers a beautiful interface and detailed reports to manage your orders and payments like a boss. Also, they have a shipping service with custom labels.
Payments from buyers are immediately sent to your PayPal account. You can deposit funds to your bank account, which takes 1 to 3 days to process. Moreover, you can initiate instant transfers to your Visa debit card for a 1.75% fee.
For new accounts, PayPal holds initial payments for up to 21 days. Once you confirm your identity and build a positive selling history, PayPal allows faster access to your funds.
If that isn't enough for your liking, contact PayPal, and they will show you how to access your funds even faster.
Other Notable Features
An Enterprise account for power users;
Buy and sell crypto;
Military-grade security;
Subscription payments at 3.49% + $0.49 per US transaction;
eCheck processing;
Customer loyalty management – you can reward your best customers;
PayPal credit and debit cards;
Set up savings goals;
Business loans;
Integration with 3rd party apps such as accounting software, mobile apps, etc.
Verdict: PayPal comes out on top in terms of features and integrations. But that's mainly because PayPal is a full payment processing platform, whereas WooCommerce Payments is an extension you use to connect your store to Stripe.
WooCommerce Payments vs. PayPal: Charges
It's important to consider charges when choosing a payment gateway for your site. That's right because transaction fees will affect your prices and profitability.
Note WooCommerce Payments and PayPal have different fees for different transactions and regions. As such, it's crucial to check transaction fees for each platform before making a decision.
First, both payment gateways are free and don't charge set-up or monthly fees. The platforms use a "pay-as-you-go" pricing model. In other words, both deduct charges from each transaction.
WooCommerce Payments Fees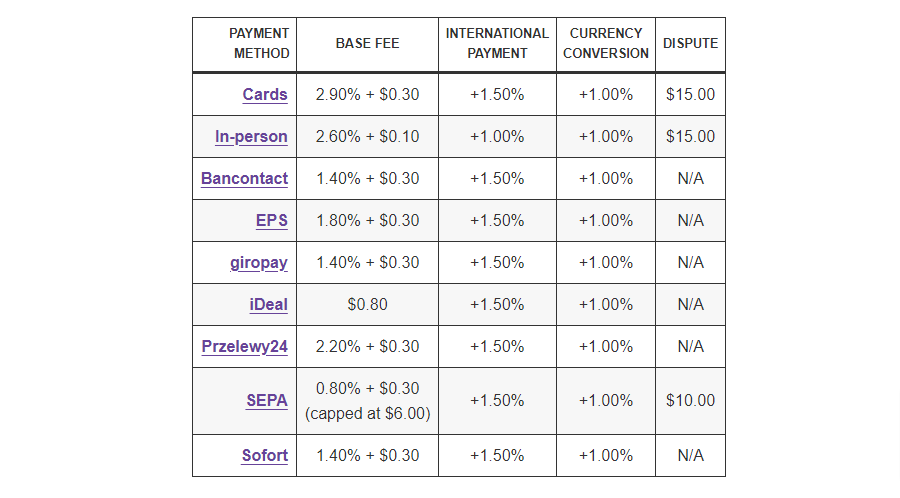 For card payments. WooCommerce Payments charges 2.90% + $0.30 per domestic transaction in the US. For international payments, there is an extra 1.50% processing fee and a 1.00% currency conversion fee. If you lose a dispute, WooCommerce Payments will charge you $15.00.
Is your business registered in the UK? If so, expect to pay 1.40% + £0.20 per transaction for card payments. International payments attract an additional 2.00% processing fee and a 2.00% currency conversion fee. If you lose a dispute, WooCommerce Payments will charge you £15.00.
Transaction fees for other countries/regions and payment methods vary accordingly, so please check out WooCommerce Payments fees to learn more.
PayPal Fees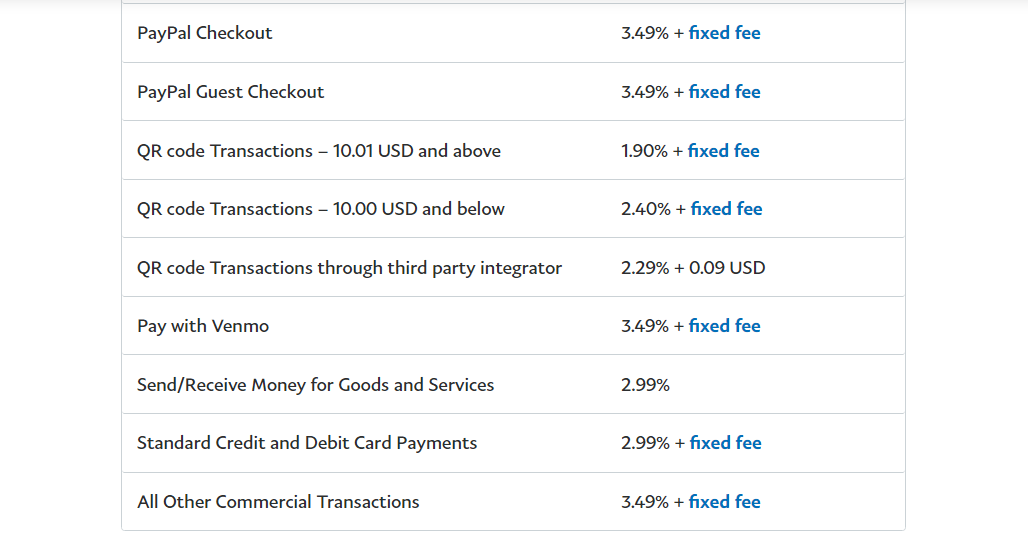 In the US, PayPal charges 2.99% + fixed fee per transaction for standard debit and credit card payments. The fixed fee is based on the currency received. There is also an additional 1.50% fee for all international commercial transactions.
Sellers in the UK can expect to pay 2.9% + fixed fee per domestic transaction. There is also a 1.29% fee for international transactions within the EEA. International transactions from all other countries attract a 1.99% processing fee.
If you lose a dispute, PayPal charges you $15.00. Note that dispute fees are applied in the currency of the original transaction.
I will be honest here. PayPal transaction fees are a bit confusing. Spend time on the PayPal fees page to understand their fee structure. As always, stay vigilant to avoid unpleasant surprises later.
Verdict: WooCommerce Payments wins with lower rates and a straightforward pricing model. PayPal is confusing, and you might pick up unwanted expenses if you don't understand the terminology. The secret is to start with a simple solution and upgrade later.
WooCommerce Payments vs. PayPal: Pros and Cons
Still can't decide which payment gateway to choose for your store? Below is a quick lowdown in terms of pros and cons.
WooCommerce Payments Pros & Cons
Pros
View payment activity inside WordPress;
Over 100 currencies;
Easy to integrate and use;
Free;
Supported by WooCommerce, one of the best eCommerce solutions for WordPress;
Automated bank deposits;
Fraud protection.
Cons
Limited functionality, especially in the subscriptions department;
A small number of supported countries;
Extensions can be costly;
Compatibility with external apps is limited;
Cannot import historical data.
PayPal Pros & Cons
Pros
Easy to use;
Extra level of security and fraud protection;
PayPal credit & debit cards;
Sending money to friends and family is free;
Multiple integrations;
Subscription service;
It's a global solution that supports over 200 countries/regions.
Cons
Confusing and high transaction fees;
Aggressive account freezing;
PayPal holds funds for long periods.
An Extra Note About Paid Subscriptions
While WooCommerce Payments and PayPal support subscription payments to some degree, they aren't the best solutions for people selling subscription products.
WooCommerce offers a clanky subscription tool that will drive you up the wall. On the other hand, PayPal's simple subscription service doesn't have the features a subscription-based business needs to thrive.
Enters Paid Member Subscriptions, and the day is saved. The Paid Member Subscriptions plugin is a robust platform to handle subscription payments.
To put it another way, Paid Member Subscriptions is a powerful WordPress membership plugin that offers you all the features you need to run a profitable subscription business. That's better.
Besides helping you manage subscriptions like a king, Paid Member Subscriptions integrates with WooCommerce, PayPal, and Stripe.
With Paid Member Subscriptions, you don't need to tinker with WooCommerce Payments or PayPal. You have an all-in-one solution to accept card payments, PayPal, and more. Think of it like killing two birds with the same stone.
WooCommerce Payments vs. PayPal: Final Words
Without a doubt, WooCommerce Payments and PayPal are great payment gateways for your WooCommerce store. They both offer a ton of features, currencies, and payment methods.
WooCommerce Payments is for people who want a native checkout experience on their WooCommerce stores. Buyers can pay directly in your store and you can access your earnings fast. Also, you can view all payment activities inside WordPress.
PayPal is perfect for all types of businesses be it freelancers, small businesses, or large corporations. With an intuitive dashboard and reports, you can manage your payments and make decisions easily. Albeit a bit pricey, it's ideal for anybody looking for a one-stop shop for all payment needs.
Still, both lack where subscription payments are concerned. For businesses who want to sell subscription products and manage payments without hiccups, I can't recommend Paid Member Subscriptions Pro enough.
Did you find the post useful or have thoughts to share? Please leave your questions in the comment section below.
Subscribe to get early access
to new plugins, discounts and brief updates about what's new with Cozmoslabs!
Source: https://www.cozmoslabs.com/1506477-woocommerce-payments-vs-paypal/
---
---
You might also like this video